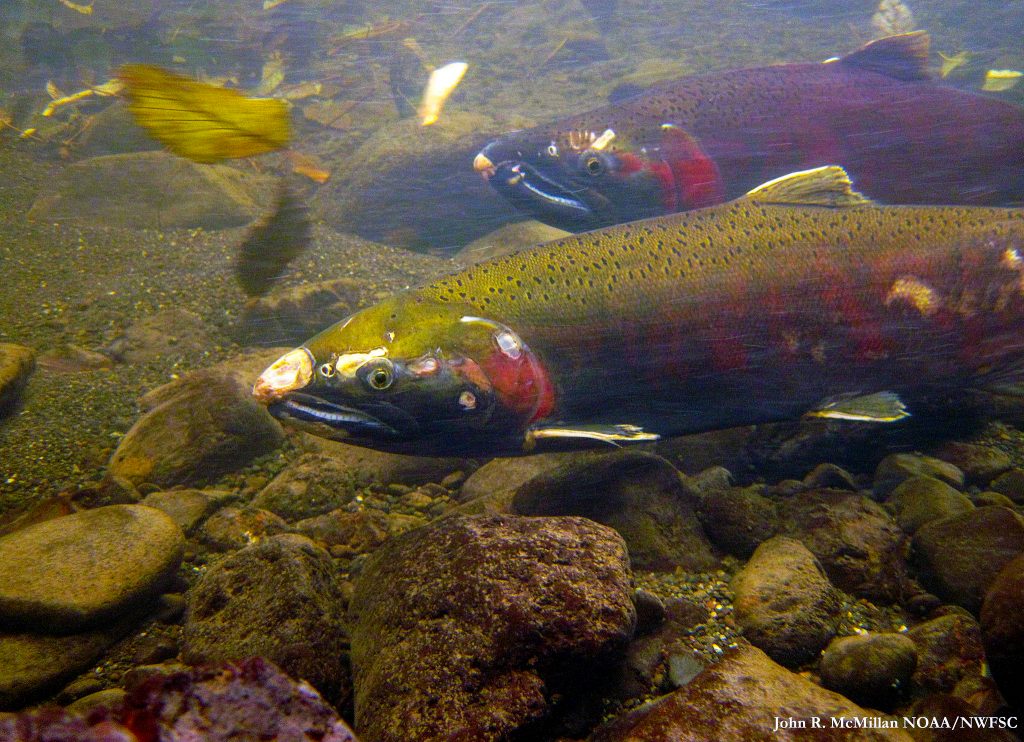 By Tracy Bowerman, Matthew L. Keefer, and Christopher C. Caudill
Adult Pacific salmon Oncorhynchus spp. may reach spawning grounds but perish before reproducing, a phenomenon known as "prespawn mortality" (PSM). [blockquote class=""]This review synthesizes information on PSM rates and estimation methods to evaluate patterns and facilitate study design development.  [/blockquote]Questionnaire responses from 60 fisheries professionals indicated that female PSM was routinely monitored in numerous Pacific salmon populations, but variations in data collection and reporting could lead to systematic biases in estimates. Reported PSM rates varied among years and locations, ranging from 0% to over 90%. An evaluation of methodological variations within a single data set illustrated that PSM estimates were sensitive to estimation method, the timing and spatial extent of sampling, and inclusion of male data. To improve accuracy of PSM estimates based on carcass data, we recommend frequent surveys during holding and spawning periods, use of spatially and temporally balanced study designs with adequate sample sizes, and separate reporting for males and females.
Members click below for the December 2016 Fisheries magazine's complete issue. Non-members, join here.
This content is for members only. Please login.