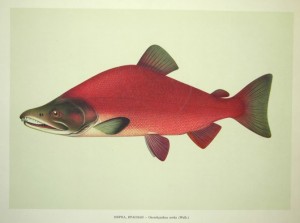 ABSTRACT:
In November 1991, the U.S. National Marine Fisheries Service listed Snake River Sockeye Salmon (
Oncorhynchus nerka
) as endangered under the U.S. Endangered Species Act (ESA). The last known remnants of the Snake River stock return to Redfish Lake in the Sawtooth Valley in central Idaho. In the ensuing two decades since the ESA listing, many actions have been taken to conserve the population, including the initiation of a hatchery-based gene rescue program. The chief aim of this article is to describe the development and implementation of hatchery-based gene rescue activities, review present-day release strategies and associated adult returns, and describe a new effort underway to expand program production to more effectively address recolonization and local adaptation objectives. In addition, we describe achievable population triggers to allow the transition from a hatchery-based effort to a habitat-based effort that should allow natural population recovery to proceed.
Kline, Paul A. and Thomas A. Flagg. 2014. Putting the Red Back in Redfish Lake, Twenty Years of Progress Towards Saving the Pacific Northwest's Most Endangered Salmon Population. Fisheries 39(11):488-500.
Access your special Members-Only content →
This content is for members only. Please login.
---
• Click here to read the Spanish abstract.