Joseph Kunkel Department of Marine Science, University of New England, Biddeford, ME 04005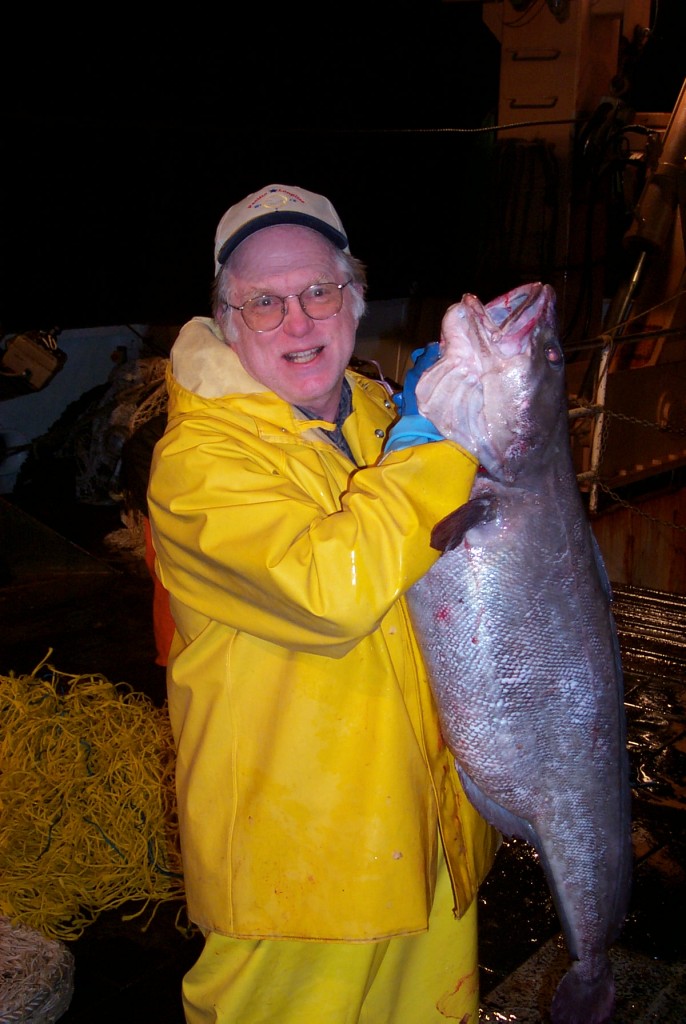 Joseph Kunkel is a research professor at the University of New England in Biddeford, Maine, and a professor emeritus at the University of Massachusetts Amherst, where he conducted research and taught for 42 years. He grew up on a tidal salt marsh on Long Island, spent his early years collecting insects, and majored in zoology in college and continued his interest in insect development in graduate school. His research interests include developmental biology, cell physiology, biometry, and pattern formation and development. Kunkel has been a volunteer scientist since 1998, during spring and fall bottom trawl surveys, aboard the Northeast Fisheries Science Center's fisheries survey vessels Albatross IV, Delaware II, and now the Henry B. Bigelow. He completed his 25th leg as a volunteer this spring on the Bigelow. My grandfather had sailed as a young man on four-masted barks and in World War II captained a junk cargo ship that was scuttled at Omaha Beach in Normandy as a breakwater for the D-Day invasion. My brother became a navigator in the U.S. Navy and served in the Naval Reserve. I became a land-oriented insect research biologist, even though I did yearn to live close to the sea.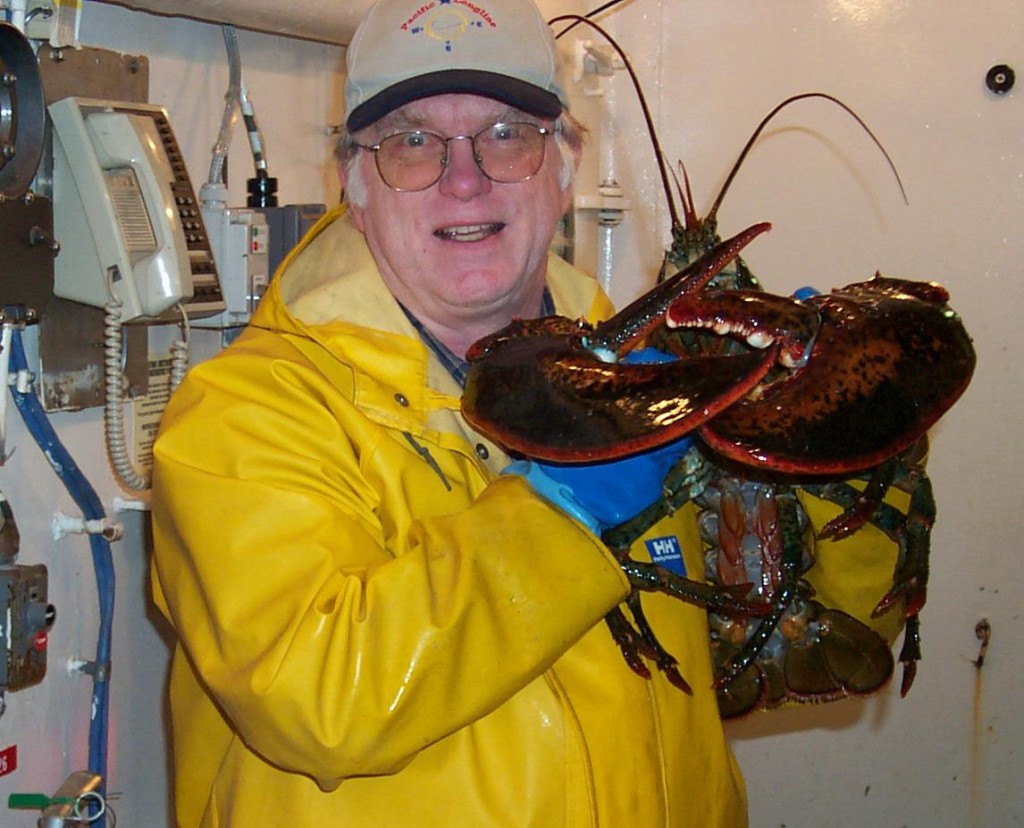 Perhaps in an attempt to have more to say to my marine-oriented relatives, I started doing some research funded by NOAA's National Marine Fisheries Service on Winter Flounder Pseudopleuronectes americanus. That led to NOAA funding to study cod fish immunology, and that led to my first time as a volunteer scientist on the Northeast Groundfish Survey, better known as the spring and fall bottom trawl surveys. My intention was to collect samples of cod serum and epidermal mucous to test for vitellogenin, which would indicate whether the cod fish was maturing to adulthood and provide a nonlethal method for checking for maturity in cod stocks—a method that did not interfere with the normal processing of cod by the fisherman. Well, the cod-slime project did not work out, but I fell in love with going to sea on the NOAA ship Albatross IV and working in the roles of "cutter" or "data recorder" in the twoperson teams that gathered data on the trawl bounty. I got to know many of the species of the northeast coastal shelf, working mainly on legs three and four of the survey. Over 17 years, I have been on 24 legs, in fall, spring, or both, and have never been on a leg in which I have not seen a new species to add to my life-list of marine organisms. After several years of volunteering, I thought about preparing for my eventual demise by planning to have my ashes returned to the sea from the working back deck of the Albatross IV. Then NOAA retired the Albatross IV and provided a new ship, the Henry B. Bigelow, a wonderful addition to the NOAA fleet, which soothed my pain on the loss of the Albatross. I got to be included in the history of the Albatross IV, in the list of volunteers with sizeable service, an honor I cherish. I keep a photo gallery of the pictures I have taken of organisms from the trawl net (bio.umass.edu/biology/kunkel/fish/Kunkel_ Fish_LifeList.html). Each addition brings excitement. Compared to my first days going to sea on the Albatross IV, life on the Bigelow is relatively luxurious. I am able to keep in touch with my students (and with family) onshore with the Bigelow's 24-hour Internet access; on the Albatross, we depended on e-mail service sent by satellite phone twice a day, which often resulted in a day or two turnaround in conversations with those ashore. The food has always been great, whatever ship I was on. The new 12-hours-on, 12-hours-off duty schedule is very livable and very different from the old 6-hours-on, 6-hours-off schedule, which never gave you quite enough sleep in one stretch. I almost yearn for the inevitable rough sea patches on the Albatross IV, when after getting your sea legs after a few days at sea you suddenly were on a roller-coaster that was as exciting a ride as you could get at Coney Island. The Bigelow, on the other hand, is very steady and rocks you to sleep most nights with the gentle roll of the sea. Sea sickness, except for those who are particularly sensitive, is almost a thing of the past. The NOAA ships are always an experience in new technology. Every leg I have been on has involved the introduction and testing of something new. I remember fondly my experience working on the open deck of the Albatross sorting fish that were just released from the trawl net onto the sorting table—wind blowing, waves washing over the deck, and music blaring from the chief bosun's stereo. That was some experience! Pairs of scientists, cutter and recorder, would then work up the catch in semi-open workstations, where a wave might catch your basket of fish and slide it over the deck to the workstation opposite, and vice versa. Data were recorded in pencil on water-resistant paper sheets, to be tallied ashore in a process that took months. Now, the Bigelow's on-deck computers with touch screens and data connections to weighing scales have automated a major part of the data input. The NOAA data managers are on the ship preparing the information for transfer to shore as we are collecting it. Wow, what a difference! It takes multiple legs over years to gain perspective on the progress. I would not have missed the experience at sea as a volunteer scientist on the groundfish survey for anything. You see old friends and meet new ones. Everyone makes an effort to relate to one another, and there are great opportunities to share stories. If it sounds interesting, all you need to do is volunteer. Click here to read about another NOAA adventure!