Drue Banta Winters | AFS Policy Director. Email: [email protected]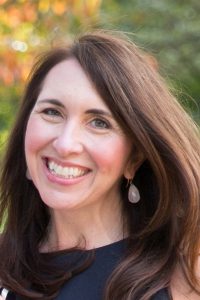 There's scientific evidence that being near bodies of water promotes mental health and happiness. It's not too surprising that many Americans took solace in nature during the past year. For those really lucky ones, that took the form of relaxing and recharging in cool streams, sparkling rivers, clear lakes, and along shimmering coastlines.
Yet, our nation's waters are in dire straits. Streams and rivers across the country are impaired by poor water quality as a result of sediment, nutrients, chemicals, pesticides, heavy metals, and more, leaving freshwater fish to pay the price. These water quality challenges in combination with increases in water temperatures, lack of water in streams and rivers, and loss of habitat have led to the imperilment of 40% of freshwater fish. And it's not just fish that are paying the price. We are, too, a fact that is not news to scientists, but to the rest of us mere mortals it's just not something we think about often, if ever. That is, until someone explains it to us in a way we can understand and in a way that makes us care.
AFS did just that in May, when we brought an impressive slate of fisheries scientists to Capitol Hill for a "virtual" briefing where they shared their "fish stories" from sea to shining sea. Scientists helped to bring "America the Beautiful" to life through stories about the prized coldwater trout in Montana's Big Hole River, the iconic Walleye in the cool lakes in Minnesota, the unique flat flounder that glides through New Jersey's Barnegat Bay, the feisty fighting Bonefish in the crystal clear waters of Florida Bay, and the rare Apache Trout that dwells only in Arizona's mountain streams. More importantly, they connected the dots between what's happening to fish as they struggle under the increased frequency and severity of droughts, heat waves, floods, wildfires, storms, and rising seas, and how people and communities can benefit from the same land and water conservation solutions that help build resilience for fish and fisheries. Not everyone cares about fish like a fisheries scientist, but these narratives combined with compelling images can indeed make someone care enough to want to do more to change the situation. Our speakers provided both education and inspiration and left the audience with a sense of urgency while leaving room for optimism.
There is reason for optimism! We know that strategic investments in conservation can maintain and restore healthy land and waters that provide resilience for fish, store carbon, support clean drinking water, safeguard food supplies, reduce flooding, and support local economies when combined with emissions reductions. The very same day as our Hill briefing, the U.S. Department of Interior released the Conserving and Restoring America the Beautiful initiative, a challenge for conserving 30% of U.S. lands and waters by 2030 (30×30). The Biden administration signaled a commitment to addressing biodiversity losses, climate change impacts, and equitable access to the outdoors and embraced "conservation" of our nation's natural resources more holistically than a focus on only protection or preservation. This distinction is vitally important for fish in the face of climate change and we must preserve high quality habitats, while restoring degraded ones and re-connecting aquatic ecosystems. That will benefit communities, too.
And there's more good news! On Earth Day, Rep. Debbie Dingell (D-Mich.) and Rep. Jeff Fortenberry (R.-Neb.) re-introduced H.R. 2773, the Recovering America's Wildlife Act in the U.S. House of Representatives. The bipartisan bill seeks to provide $1.4 billion annually in dedicated funding to states and tribes to fund State Wildlife Action Plans, science-based conservation plans that outline strategies to recover and sustain healthy fish and wildlife populations. Nearly 1,200 species of fish could benefit from implementation of these plans, but these same strategies provide climate resilience as well. Recovering America's Wildlife Act provides the funding for a range of conservation actions including those important nature-based solutions to help mitigate some of the worst climate change impacts on fisheries, communities, and the economy.
At the time of writing, Congressional leaders were wrangling over the scope of an infrastructure package and how to fund it with an ambitious goal of passing a bill by the end of the summer. AFS, along with our coalition of conservation partners, state agencies, professional societies and hunting and angling groups are working towards positioning H.R. 2773 for inclusion in a larger legislative package, like an infrastructure bill. Now's the time to get involved in supporting this very important piece of legislation. We are actively building co-sponsors and there are many ways for AFS members and Chapters to support the bill! You can check out our website under the policy tab to find out how you can help or you can reach out to me directly.
Water has always been a balm for my soul and perhaps that's why I gravitate to it when I travel. My bucket list got a little longer after our briefing as did my sense of urgency to protect and conserve these places before they are irrevocably changed. I hope you will join me in working to safeguard our fish and the waters they live in along and to preserve America the beautiful.