Reminder: Voting opens the week of April 20 – current AFS members will receive voting instructions by email. View Julie's official candidate statement and register for our live, online Meet the Candidates webinar on April 21.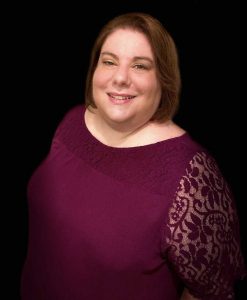 What do you see as the role for AFS in the upcoming election given our varied backgrounds and needs to ensure AFS independence and scientific credibility?
The role of AFS is to improve public and governmental understanding of the science underlying public policy and government regulations. We achieve this goal by communicating scientific facts to administration officials at various levels of federal and state government. These communications should be complete, scientifically factual and peer reviewed, and not representative of any biases.
We also have not only the right but the duty to ask questions of candidates during elections. These questions allow them to demonstrate their knowledge of science and policy that is relevant to the fisheries profession. It is equally incumbent upon us to make their responses (or lack thereof) known to our membership and the public. This allows candidates to speak for themselves and to inform voters/constituents of the candidates' positions on issues of importance to them.
This process elevates awareness for all parties involved in the election. In carrying out our duty of asking questions, we increase our visibility and influence by partnering with other professional associations with focuses similar to our own.
How can AFS be more effective in conveying the fisheries impacts of climate change given our limitations such as resources, staff, volunteer time, etc.?
We can overcome limited resources by combining our efforts of conveying the fisheries impact of climate change with equally important messages such as diversity. We have to work smarter with the resources we have and invest in the activities and avenues of communication that promote climate change knowledge to younger and more diverse communities, thereby not just increasing awareness but engaging a receptive and heretofore untapped population.
Engaging these audiences through messages that align the impacts of climate change with concerns that are relevant and accessible to them will fulfill multiple objectives. First, it will empower a new group to recognize the urgency of the climate situation and actively share this knowledge with others. Second, this fosters our efforts to attract and retain more diversity in the fisheries profession. Third, engaging with new audiences affords us occasion to learn about new people and the challenges they face and explore new approaches to communication.
Finally, this approach permits us to tap into and influence existing programs, creating partnerships rather than incurring the entire resource expense ourselves. We avoid unnecessary redundancy and leverage the work of others that have successfully reached these communities.
AFS is involved multiple international partnerships which can address clear needs but also could incur substantial costs in time and funding. What role do you see AFS playing in international fisheries issues?
AFS is an international society. A significant number of our members are from the international community. Our mission is centered on promoting science and supporting fisheries professionals. The issues that are vital to that mission in this moment are climate change, diversity, and communication. Like the fish themselves, none of these issues are constrained by political boundaries.
International fisheries issues are fisheries issues. This question isn't about whether we should have international partnerships, but rather how we should choose those partnerships. The answer is balance and focus. There are a lot of important issues, but we have to determine the priorities of AFS first and then focus our relationships on those that have similar core interests. We have to consider if the issues addressed align with the issues that are most important to us. International partnerships have considerable costs and we have to balance those by investing with partners and projects where our involvement can make a significant difference. In some cases, this may mean joining an existing effort; in others, joining with international partners and taking the lead in an effort.
International partnerships can be extremely valuable. In a world of limited resources, our role either as partner or leader is defined by our core goals and the ultimate advantage of the collaboration in furthering those goals.
What do you see as the role of AFS in providing professional continuing education?
Providing training opportunities and continuing education is one of the key services that AFS and other professional organizations can offer its members. The AFS Certification is very valuable to some of our members and something we should continue to provide. We have the opportunity to do better here and we have already started that work. We have diversified the training opportunities available at meetings and have begun to increase our online efforts.
We also need to share opportunities available to our members from outside sources. We as a Society cannot be a leader without setting an example. True leadership is providing growth and opportunity to our members regardless of source. For example, if they are aware of it, AFWA MAT training is an excellent opportunity for many of our members.
We often discuss maintaining relevance and broadening our influence. Professional certification is one area where we already have this opportunity. As mentioned previously, the current certification is valuable to many members; however, it is also specific enough that it holds little to no relevance for some of the membership. Broadening the scope of our certification would provide a valuable service to a larger portion of our existing membership and, simultaneously, increase our relevance and appeal to non-members.
How does a professional society such as AFS stay relevant in an age of increasingly changing communications options, societal needs and challenges of not fully reflecting the diversity of the nation?
Balance. We have to maintain a balance between the old and the new. This means we must be open to change and to new things but not do every new thing that comes down the river. The key is that we have to be discerning and listen to the membership. We can't abandon print journals and books. We do need to determine what new communications platforms, messages, and continuing education are beneficial to our members. We simply do not have the capacity to be on every social media platform, deliver our news in multiple formats, and so on. But we will have a professional presence on the most-effective platforms, deliver our news in the formats preferred by membership, and offer what we can.
It is vital to consistently monitor the effectiveness of our communication platforms and services so that we move away from those that have little to no impact. We also have to take the time to listen to our membership and determine their needs. There is no relevance if we aren't relevant to our own members.
We have to create partnerships with other like-minded organizations so that we can leverage their reach to promote our mission and support fisheries professionals. We have to take this balanced approach when addressing not just communications and journals, but also continuing education and other aspects of our operations.
What is one role that AFS does not currently fulfill that you believe could be important in the future, and why?
AFS must use the Strategic Plan as guidance to put the strategies outlined into attainable and measurable action. This will connect our mission and vision to the answers to questions about how we use our limited resources and what is our focus and purpose.
AFS has a new Strategic Plan and Brian Murphy, our President Elect, is referencing the goals of that plan as he develops his Plan of Work. This is an excellent start, but is not enough to fully execute a strategic plan. The strategic plan needs to be the guidance for the development of annual plans of action that are applicable at the Society and unit levels. The annual plans of action need to include metrics and goals with defined levels of success and failure. This is the second Strategic Plan which was directly tied to the Governing Board Reporting Tool and we are still attempting to attain complete and consistent reporting so that data are available to determine success and future direction.
This series of questions has involved the role of AFS in elections, internationally, and so on. A good existing or potential leader of AFS should be able to articulate the answers to these questions; however, those answers should be consistent among all leaders because they are being clearly addressed in our Strategic and Action plans.
We can create a bright future for fisheries conservation, science, and professionals by working together if and only if we are all working collectively and not against each other.