Rob Titus | Jackie Watson | AFS-TWS Joint Conference General Meeting Co-Chairs
The upcoming joint annual meeting of AFS and TWS is going to be a singular event for natural resource professionals—a real smörgåsbord of learning and professional development opportunities. If you're still looking for a reason to come to Reno, read on—General Meeting Co‐Chairs Rob Titus and Jackie Watson have compiled their top 10! ‐ Jesse Trushenski, AFS President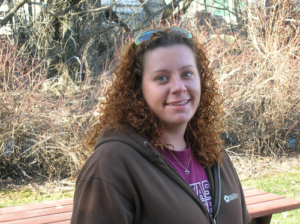 Last year's Annual Meeting of the American Fisheries Society (AFS) was cool—Atlantic City, the Boardwalk, the shore, and the Atlantic Ocean right there! For us westerners, it took a few days before we got used to the idea of the sun risingover the ocean, instead of setting over the ocean. But we mastered that, along with all the new scientific knowledge, organizational training, professional networking, and motivational inspiration that we could possibly absorb during that eventful week. For those of us in officer positions in the California–Nevada Chapter and Western Division of AFS, we came home with a clear bead on a fuzzy target of what planning a meeting of that magnitude really involved. Times two…
Times two, in that this year, AFS is teaming up with The Wildlife Society (TWS) to host the first‐ever joint conference of the two societies in Reno, Nevada, September 28–October 3. Imagine, up to 5,000 attendees, representing the single greatest assemblage of fish and wildlife professionals in the history of mankind! That statement may sound too sensationalistic to be true, but given that Nevada is a gambling state, we'll bet you that it's true! Go west, young man, woman, child, and all, whether ye be clad in neoprene Simms waders, camo fleece, Patagonia puffer, or just good ol' scientist garb, we welcome y'all to the Silver State for this once‐in‐a‐generation gathering to partake in all that the Wild West environment of Reno has to offer!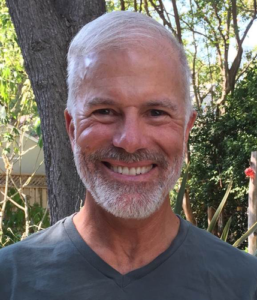 The conference program is going to be one of the most diverse programs you can imagine, given the combined purviews of the two societies. This year, AFS alone has accepted over 90 symposia (available: https​://afs.confex.com/afs/2019/webpr​ogram​preli​minar​y/SYMP.html), many of which are fisheries–wildlife crossover sessions, and there are another 50 symposia with invited speaker lineups on the TWS side. Discuss your work with colleagues conducting similar work, meet fellow students, network with professionals, see old friends and meet new ones, to mentor and be mentored, and simply experience all the unexpected enrichment that will come your way through chance encounters with diverse attendees at this meeting.
Take your scientific curiosity outside of the meeting rooms, and into the singular Great Basin environment within which Reno is contained. If you fly into Reno, you will quickly see what we mean. Even from a jackalope's view on the ground, the setting is dramatic, with the eastern escarpment of the Sierra Nevada rising abruptly from the desert floor, giving way to the basin‐and‐range landscape of sagebrush and pinyon pine that stretches all the way into neighboring Utah. Still longing for the shore? No problem. Remnants of Lake Lahontan, a massive pluvial waterbody that filled much of northwestern Nevada during the last ice age, still remain in the form of Pyramid and Walker lakes. Lahontan Cutthroat Trout Oncorhynchus clarkii henshawi—the largest of the Cutthroat Trouts, historically ranging up to 40 lbs—swim in Pyramid Lake, 35 mi northeast of Reno. As luck would have it, fishing season at Pyramid opens during the conference on October 1!
Come to Reno to partake in this momentous event! This is a perfect time of year to visit Reno, with daily temperatures ranging up to about 75°F. The fall foliage in the surrounding mountains will be at its peak of showy fall colors, with the yellows, oranges, and reds of the quaking aspens standing out brilliantly against the gray‐green background of sagebrush and pinyon pine. Reno itself still features gaming and entertainment that are the hallmark of Nevada, but is also a city undergoing a cultural and civic makeover with an eclectic and interesting diversity of restaurants, museums, art, and music that reflect the interface of the region's western heritage with cosmopolitan influences. Outside magazine voted Reno as one of the 25 best towns of 2017, noting it as "best low‐key hideout'" for outdoor enthusiasts using the town as basecamp for their adventures. Blocks of rooms are available for meeting attendees to reserve at the Peppermill and Atlantis resorts, the latter of which is connected by way of a skybridge to the Reno–Sparks Convention Center, where the majority of meeting proceedings will be conducted. Book early, as this meeting promises to be a big draw!
And so finally, here are our top 10 reasons y'all should come to Reno:
Did we mention that this meeting—the single greatest assemblage of fish and wildlife professionals in the history of mankind!—is a once‐in‐a‐generation opportunity to expand your professional network? Yep, it's true. You simply do not want to miss the opportunity to be a part of this sweet piece of fish and wildlife history!
For your inner history buff, visit Berlin–Ichthyosaur State Park to tour a true western ghost town and the most abundant concentration of ichthyosaur fossils in North America. Or, drive 26 mi southeast of Reno to Virginia City and transport yourself back in time to the Wild, Wild West and home of the Comstock Lode. Don't forget to sidle up onto a stool at the Bucket of Blood Saloon for a cold one!
Great fishing! As luck would have it, Lahontan Cutthroat Trout fishing season opens October 1. One of the field trip offerings for the meeting is a semi‐guided fishing trip to Pyramid Lake (will be available outside regular registration—watch for online postings). This is an extremely unique opportunity to fish for the Nevada State Fish. The lake is also home to a large, endemic sucker, the federally endangered Cui‐ui Chasmistes cujus(looks like it rhymes with Huey, Dewey, and Louie, but is actually pronounced KWEE‐wee from the native Paiute language). The Cui‐ui co‐evolved with Lahontan Cutthroat Trout and is part of the reason the latter reach such large sizes. Pyramid Lake also features interesting geologic formations, and incredible tribal culture and history. The Paiute tribe operates the Pyramid Lake Museum and Visitors Center in Nixon, Nevada, near the lake, where Pyramid Lake fishing permits may be purchased.
Two other field trips are also in the works for meeting attendees who want to experience the great outdoors that is so defining for Reno. The Truckee River runs right through the center of downtown Reno and is the ecological lifeline between Lake Tahoe, a large alpine lake straddling the California–Nevada border just southwest of town, and Pyramid Lake. Take advantage of the opportunity to visit these national treasures with knowledgeable local guides. Look at how restoration actions are reconnecting Lahontan Cutthroat Trout and Cui‐ui with their historic spawning grounds in a tour of the lower Truckee River. How about a day trip to the high‐mountain setting of Lake Tahoe for a tour of limnological and fisheries work being conducted there? You'll find more information and the opportunity to sign up for these field trips when you register for the meeting.
Get Smart… through Continuing Education, of course! No conference would be worth its weight—even in fool's gold—if it didn't have a solid lineup of Continuing Education (CE) offerings. Peruse the listing of courses at registration to figure out what best suits your needs, interests, and schedule. Need to figure out what to do with all of those messy fisheries data? No sweat! Just put a little bit of R in your life with a CE course at the beginning or intermediate level. Feeling lost in your study area? How about some GIS training to get you back on track? If you want to tap into a major ecological data sharing network, then brighten your prospects with a shot of NEON! Whether you need to freshen up your beginning stats skills, want to figure out your chances of winning big at the tables in Reno with some Bayesian probability analysis, need to get over that negotiations hump with stakeholders through enhanced conflict resolution skills, or simply desire to be a more effective leader in AFS, the lineup of 15 or so CE courses that AFS staff and CE chairs are working on will help meet your professional development needs.
Lace up your running shoes and join us for the annual Spawning Run at Bartley Ranch Regional Park. Get out and smell the sagebrush with a little workout before another busy day of meetings and talks!
Take the kids over to Terry Lee Wells Nevada Discovery Museum. There are more than 120 hands‐on exhibits including Truckee Connects and Inside Out: an Anatomy Experience (https​://nvdm.org/)
With over 2,000 oral and poster presentations, we know you will find exactly what you're looking for to keep yourself engaged and up‐to‐date with the latest fisheries techniques and scientific takeaways. Take some time to explore new topics "Just for the Halibut!" All TWS and AFS presentations are open to all meeting attendees, so the choices will be enticingly vast and diverse.
Rent a kayak or standup paddleboard and explore Lake Tahoe on your own. Tahoe is the largest alpine lake and second deepest lake in North America. You don't want to miss Tahoe Blue!
Reconnect with old friends, but, more importantly, make some new ones at seven different meeting social and networking events, ranging from an all‐inclusive Welcome Social on Sunday evening, to the Tradeshow and Poster Networking Event on Monday, the Student–Professional Mixer on Tuesday, and an evening of Affiliated Networking Events on Wednesday. Plan on getting out to mingle and make those connections that can help shape or inspire your work or even serve as a game changer in how you pursue your educational and career pathway. Many folks will be attending their first Society meeting in Reno. Make sure to show off our inclusive and welcoming spirit by branching out and introducing new people into your circle of colleagues!