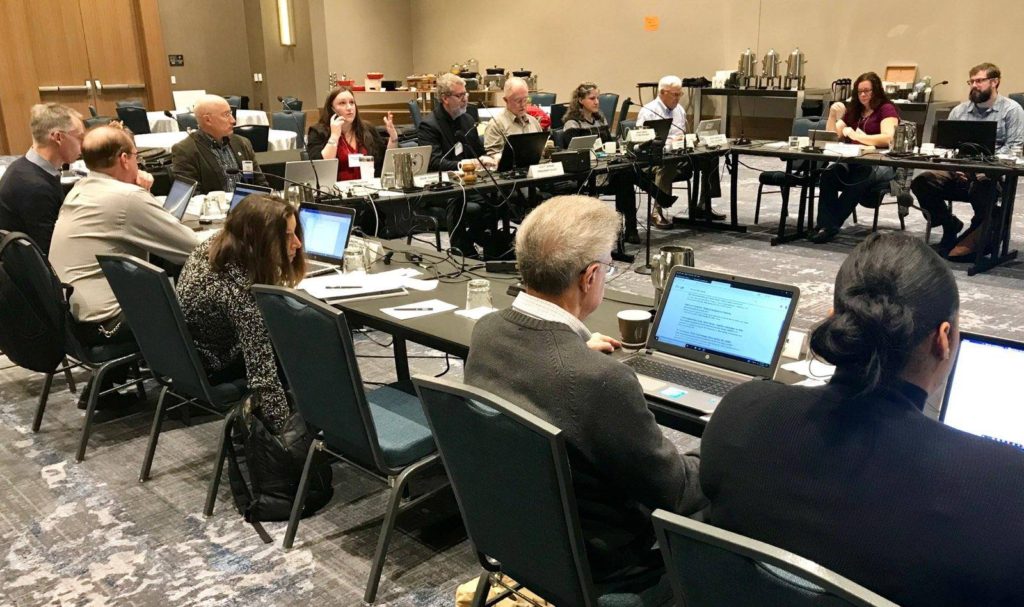 It may have been minus 14 degrees in Cleveland but the hospitality was warm as the AFS Governing Board and fisheries and wildlife scientists and professionals from Midwest Fish and Wildlife Conference shared their space inside the Hilton in Cleveland.
From discussing the Strategic Plan for the Society, to covering financial and brand revitalization issues, the AFS Governing Board spent the day discussing benefits to members and brainstorming more ways we can provide value.
With the 150th anniversary of AFS approaching, it is a good time to reflect on what we have accomplished and where we are heading as an organization. For example, will our focus continue to be on publications, or will we talk more about issues like climate change on Capitol Hill? Will we continue to branch out internationally?
In the next few weeks, we will ask members for their feedback on the Strategic Plan. Stay tuned.