The American Fisheries Society (AFS), The Wildlife Society (TWS), and the National Wildlife Federation (NWF) hosted a Congressional briefing on the status of U.S. fish and wildlife, along with a new funding mechanism that could address the current wildlife crisis. The event focused on a recently released report, Reversing America's Wildlife Crisis, which shows that as many as one-third of U.S. wildlife species are at increased risk of extinction. However, the report also highlights the conservation successes made possible by State Wildlife Action Plans (SWAPs), and calls for a dramatic increase in their funding through the Recovering America's Wildlife Act (HR 4647).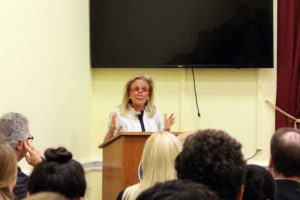 "Protecting our biodiversity is part of our American way of life," said Congresswoman Debbie Dingell (D-Mich.), who opened the briefing. She introduced the Recovering America's Wildlife Act with Rep. Jeff Fortenberry (R.-Neb.) last year.
Bruce Stein, NWF chief scientist and lead author of the report, noted that extinction of species in not just hypothetical, with 150 U.S. species now extinct. "History shows us when we invest in our conservation efforts, they really pay off, as we have seen for species that are hunted or fished that already have a dedicated, secure source of funding. It is really time to ramp up the scale of our investments to match the scale of the problem."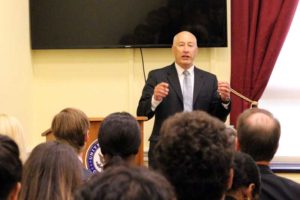 The Recovering America's Wildlife Act would provide the funding needed to implement three-quarters of every State Wildlife Action Plan, which assess the health of fish and wildlife within each state and outline the conservation actions necessary to prevent them from becoming listed under the Endangered Species Act. Collectively, these plans have identified nearly 12,000 species nationwide (mostly non-game species) that are in need of conservation attention and action. Currently, funding only covers a fraction of the need.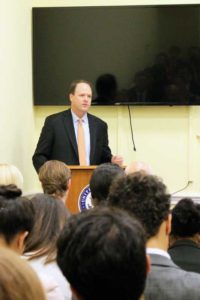 "State Wildlife Action Plans, that every state has, identify what needs to be done—a road map. We have the plan, we have the people to do this but we don't have the resources to make this happen," said AFS Executive Director Doug Austen. "It's a shame we have to deal with these sorts of things the way we are right now—the resources simply aren't there to do it, but the Recovering America's Wildlife Act provides those tools."
"Just as all politics are local, so too is the best conservation," said Carter Smith, executive director of Texas Parks and Wildlife. "In addition, the best conservation is not done from the view of a patient lying on the floor of an emergency room. It's preemptive, it's proactive, it's strategic, and it's anticipatory. State Wildlife Action Plans call for resources to be deployed before species get to the proverbial emergency room."
"For The Wildlife Society, this legislation would be a game changer," said TWS Government Relations Program Coordinator Caroline Murphy. "It would provide the needed funds to monitor and conserve at-risk species and for wildlife professionals to hold those species in the public trust for generations yet to come."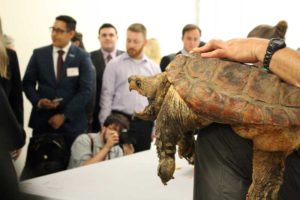 After the briefing, attendees enjoyed meeting NWF naturalist and television personality David Mizejewski, who brought several non-game species of animals, including an alligator snapping turtle, beaver, alligator, barn owl, and spotted skunk.
A Periscope recording of the briefing is available here.