Angelo Incerpi, 77, died unexpectedly while working in his barn on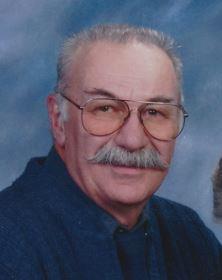 December 30, 2017. He was born in Providence, Rhode Island, and raised in Pawtucket, Rhode Island. He began his post-secondary education at the University of Idaho (Moscow) and later transferred to the University of Maine (Orono) and received a B.S. degree in wildlife and fisheries management in 1963. Incerpi married Virginia A. Ricciarelli in 1963 and they shared over 54 years of marriage together. He worked as a fisheries biologist in Maine until moving to Danville, Vermont, in 1967 to work for the Vermont Fish and Wildlife Department where he was employed until his retirement as director of operations in 2002.
Incerpi was active in numerous professional and local organizations promoting fishery and wildlife management; he believed strongly in the encouragement of youth in the outdoors. He was a lifelong hunter, fisherman, and overall outdoor enthusiast. He spent many hours tying flies and doing fine woodcarving which he generously would donate to raise money for wildlife and habitat conservation. He was an avid BMW motorcyclist and served on the Motorcycle Advisory Committee for the Vermont Department of Motor Vehicles. He was currently a Danville Selectboard member and served on the Planning Commission. He served many years on the Board of Directors for the Bird Museum of Vermont.
He was elected into the National Fisheries Hall of Excellence of the AFS Fisheries Management Section and received recognition as an exemplary cooperator of the Vermont Cooperative Fish and Wildlife Research Unit of the U.S. Geological Survey. This spring he will be awarded the Northeast Fisheries Administrators Association Career Achievement Award. He is the first ever recipient of this award, which will be named in his honor as the "Angelo Incerpi Conservation Award for Lifetime Achievement." He was an active member and leader in the American Fisheries Society and within the AFS Northeast Division.
In lieu of flowers, donations may be made to the Vermont Fish and Wildlife Department, Angelo Incerpi Memorial Fund to Support Vermont Conservation Camps for youth. Checks can be made out to VT Fish & Wildlife and mailed to their offices to the attention of Susan Warner at 1 National Life Drive, Davis 2, Montpelier, Vermont 05620-3702.