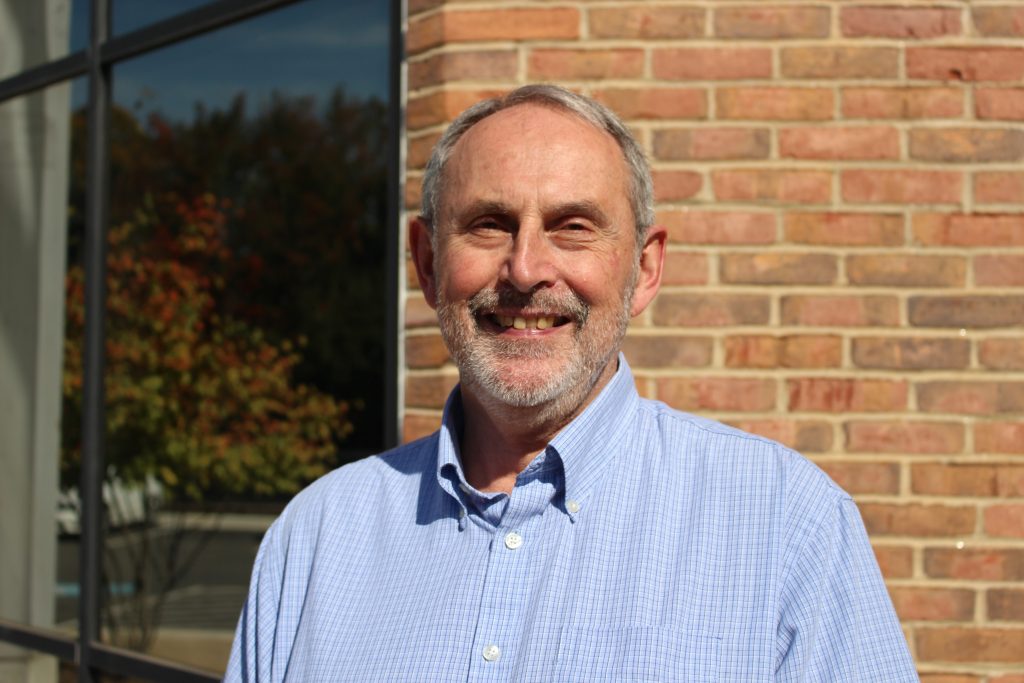 In my October column, I offered a simple definition for the term "fisheries": humans catching or rearing fish, with the caveat that it also involves humans interacting with fish, taking into account indirect interactions between people and aquatic life (e.g., pollution, climate change, etc.). As a Society, we are comprised of mostly professional fisheries scientists and managers, as opposed to fisheries practitioners who actually catch or rear fish or shellfish. We scientists and managers most likely also participate as practitioners, although mainly for recreational purposes. However, for the purpose of this column, I will address our professional avocations.
I, like a lot of you, became interested in fisheries because as a child my father and grandfathers liked to fish and they took me along to recreate with them; we also kept our fish to eat. My grandfather always like to say, "You catch it; you eat it." This also meant that you had to clean and prepare it. I was born in Atlantic City, where we will have our 2018 Annual Meeting, and grew up in coastal southern New Jersey, with the Atlantic Ocean, coastal bays, and small tributary streams as my playgrounds. As a child, I had a hefty curiosity for the aquatic world and the life in it. Into my early teens, I had a basement full of large washtubs with a variety of fish and, much to my mother's dismay, amphibians and reptiles that I had captured. I could launch into a detailed discussion of the tadpole that morphed into the bullfrog that escaped and found its way into the kitchen while my mother was making dinner, or the escaped green snake, etc. I will leave the rest of these intrigues to your imagination while I continue with my discussion of our profession.
I used to live in Fairbanks, Alaska. If you happened to meet someone new there and the conversation went to "What do you do for a living?" and you answered "I'm a fishery biologist," their reaction was similar to as if you had answered engineer, doctor, or lawyer. Though they most likely didn't know the intricacies of our profession, they had an appreciation for it, in a general sense. Most of us don't live in Alaska, where natural resources are an integral part of daily life. Most of us live in a place where you're more likely to meet someone, even when you're on the job, who reacts more like "What?" or "You fish for a living?" How many of you have been out doing your job on a local water body on a beautiful, sunshiny day and someone comes up and says, "Boy, I wish I had your job; I'd be fishing 365 days a year." Where were they in the middle of the dark, rainy night when you were out doing your job, or when you were hunkered over your computer doing statistics or writing up the project, or on the phone dealing with an angry constituent or commissioner? Where were they when you spent years attaining that required education and probably running up a big loan debt? Remember my last column, where I talked about ours being an intellectually demanding profession, maybe even harder than rocket science? For the most part, the general public does not have even the slightest appreciation for what we do. Who's at fault for this? I'll cut to the chase: it is us. We don't take ourselves seriously or our profession seriously. I'm not suggesting that we become egotistical zealots—it's just not in our genes—but rather that we begin to realize that what we do has importance and huge societal relevance and to project this when we talk to the public. Heck, let's start with our own families when we talk about what we do. I'm as guilty of this as any of us.
I just got back from the Annual Meeting in Kansas City. It was a great meeting—lots of really good papers, really good socials, and opportunity to meet with other fisheries biologists and to network. I haven't missed a meeting since 1979 when my youngest daughter was born. At that, I don't come close to holding the record for the longest continuous string of consecutive meetings; I'm outdone by at least 10 years. My point here is that AFS meetings provide so much to us as professionals that many of us don't like to miss them. Of course, we are the lucky ones who have the means to go regularly, but I believe that it's not all luck but rather something that we make a very high priority. At the Kansas City meeting, in my inaugural address to the members, I made very much the same statement as the one I made in the previous paragraph. Several members came up to me after the meeting to say something akin to "right on." I was very proud of myself; the choir said, "Amen." Big deal! On Friday morning immediately after the meeting, my flight back to Colorado didn't leave until early afternoon—time for a leisurely breakfast at the hotel restaurant. As we were being seated by the very nice hostess, she asked if we were with the new group coming to hotel. I said no, we were with the last group, the American Fisheries Society. Her response was, "Oh, the fishing group." So, did I lecture her on who we are and what we do? No, I just sat down and kept my mouth shut, like any good fish squeezer!
Members click below for the November 2016 Fisheries magazine's complete issue. Non-members, join here.
This content is for members only. Please login.