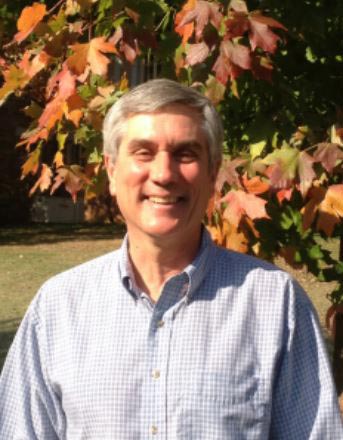 A key tenet of the AFS mission is to improve the conservation and sustainability of fishery resources and aquatic ecosystems. Toward that end, AFS uses a variety of communications approaches that were reviewed in the recent Strategic Communications Plan developed by the Potomac Communications Group under the leadership of Past President Donna Parrish (fisheries.org/about/governance/communications plan). The plan was revealed at the 2015 Governing Board meeting in Portland, and since then AFS staff and all members have had an opportunity to comment on it. A Special Committee on Communications Strategic Planning, chaired by Gwen White, analyzed all the feedback and developed recommendations for immediate actions for consideration by the Governing Board at its mid year meeting in April 2016. In this column, I share highlights from that discussion as well as my thoughts on several AFS communications vehicles considered in the plan:
Journals: Peer-reviewed scientific information is disseminated in a traditional manner through the five AFS journals. The Governing Board agreed with recommendations to increase the footprint and impact of AFS journals through increased promotion and highlighting prominent articles. I anticipate that distribution changes in recent years to online formats and the purchase of individual articles will continue; otherwise, journals are a time-tested communications vehicle.
Fisheries magazine: This monthly publication was established in 1976 and has a broad collection of peer-reviewed articles, essays, professional development columns, book reviews, news items, etc. The Governing Board supported efforts to leverage the appeal of Fisheries by better definition of standards for types of articles, shifting some material to other formats, and encouraging more synthesis articles and articles on broader topics. I like this direction and also recent Fisheries efforts to publish summaries of highlighted journal articles that can easily be understood by readers who may not be familiar with a particular discipline.
E-newsletter: Since May 2014, AFS has produced a bi-weekly e-newsletter to disseminate news items more frequently than Fisheries. It has been well received by members who are also satisfied with its frequency, so its future seems bright. The Governing Board suggested that it could be shortened with embedded links to content. I particularly appreciate the reprinting of current happenings from other news sources like Greenwire in the e-newsletter.
Website: The AFS website serves as a one-stop shop for information on a variety of topics, including AFS governance (e.g., Units, Committees, membership, and staff), fisheries resources (e.g., publications, news, policy), and professional development (e.g., certification, continuing education courses, meetings, jobs). The website was not included in the plan because it was being revised at that time. There has been positive feedback on the revised website launched in January 2016, and there is no doubt that it will be a strong communications vehicle for years to come.
Social media: This includes Facebook, Twitter, Flickr, LinkedIn, etc. The Governing Board recognizes a need for continued activity and improvement in this arena, and agreed that there should be written social media guidelines. For example, there should not be confusion about which Facebook page actually represents the Society. A plenary speaker and at least one symposium at the AFS 2016 Annual Meeting will provide advice on the use of social media to communicate fisheries information.
Media relations: AFS staff have interacted with media in a variety of ways in recent years, generally moving away from traditional news releases toward social media outreach. While there is clear Governing Board support to build and maintain relationships with prominent reporters, the specific approaches to do this need further fleshing out.
Letter writing and legislative briefings/testimony: AFS engages in these forms of communication particularly in the policy arena. As issues affecting fisheries arise, there will likely be a continuing need for AFS to provide scientific information to decision makers. AFS intends to continue organizing congressional briefings on fisheries topics that are important to federal agencies and many members. AFS can leverage opportunities to work through established communications conduits of allied organizations.
Oral and poster presentations: This form of communication at AFS meetings of all levels is another traditional method that is highly likely to continue. New methods like speed presentations and e-posters are likely to expand. Streaming and recording technology should be used more often so that sessions can be viewed anywhere in real-time or on-demand.
Continuing Education and Unit Leader Training: This is a special type of communication that is very important in supporting the fisheries profession. The traditional method is face-to-face in the classroom, but online and webinar formats need to expand to meet member needs in a world where travel is increasingly difficult.
Networking: Last, but certainly not least, is the informal communication of scientific information that occurs during AFS meetings of all levels. I cannot say enough about how important this is to building and maintaining professional relationships. Virtual attendance at AFS meetings has its place, but we can't lose sight of the power of in-person communications.
There are many other ways to communicate fisheries information that were not covered such as books, pamphlets, technical reports, popular articles, blogs, degree program teaching, and aquatic resource education to name just a few. Many of these are being actively discussed and implemented by various AFS Units. However, at least for the subset of communication approaches in the plan, AFS now has better direction, especially with the hiring of new Communications Director Martha Wilson to implement priority recommendations for improved communication of fisheries information. AFS, its members, and aquatic resources will be better off for doing so.
Members click below for the June 2016 Fisheries magazine's complete issue. Non-members, join here.
This content is for members only. Please login.