[su_members message="This content is for members only. Please login."
   color="#ffcc00″ login_text="login"
   login_url="/membership/member-login/" class=""]At the 2014 North American Lake Management Society (NALMS) 34th International Symposium in Tampa, Florida, a session was held to discuss how NALMS, the American Fisheries Society (AFS), and the Aquatic Plant Management Society (APMS) could better communicate/cooperate using the strengths of each society to help better manage aquatic resources. While the societies maintain varying membership sizes (AFS ~ 8,000, NALMS ~ 1,000, and APMS ~ 500), working together could increase the impact of managing the same natural resources. Representatives of each society gave the following presentations followed by an open discussion with approximately 70 participants. The consensus was clear that more collaboration and communication among our societies would improve the value to our collective members. Presentations included:
• Introduction on the Overlap among Three International Aquatic Professional Societies: NALMS, AFS, and APMS (Mark Hoyer, NALMS president 2010) • Improving Communication between All Lake Management Interests: The NALMS Perspective (Terry McNabb, NALMS president 2013 and APMS president 1997) • Benefits of Cooperation between Aquatic Professional Societies: AFS, NALMS, and APMS (Mike Allen, AFS representative) • Common Interests That Link the Aquatic Plant Management Society with NALMS and AFS (Michael Netherland, immediate past president of APMS)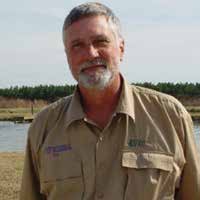 Mark Hoyer started the session by showing how the mission statements of each society use different language, but the primary action statements (AFS "Conservation and Sustainability," NALMS "Management and Protection," and APMS "Environmental Stewardship") point to a shared goal of protecting natural resources now and into the future. An analysis of publications was performed by searching eight keywords from the last five years in each society's peer-reviewed journal using THOMSON REUTERS Web of Science. While there was considerable overlap among the journal articles, there was also considerable specialization (Table 1). The amount of overlap shows considerable common interest while the areas of specialization demonstrate that each society could help the other with specific management expertise. Hoyer also pointed out that each society has a magazine (AFS, Fisheries; NALMS, LakeLine; and the Florida Chapter of APMS has Aquatics which is distributed to all APMS members). The magazines contain general information on the current activities of each society along with professional articles on aquatic resource management/research that would be of interest to all groups. Each of these magazines exists in an electronic format that, with little or no expense, could easily be shared among the three societies, vastly increasing information exchange among the three memberships.
Terry McNabb focused his presentation on the overlap of the three societies and how information from each one helps him in the management efforts he puts forth on a daily basis as a business owner. He feels all three societies do a good job promoting the management of aquatic resources; however, much more could be accomplished by better communications among them using each society's strengths toward the common goal of protecting natural resources. McNabb pointed out that toxic algae (e.g., golden algae Prymnesium parvum) is becoming more important to aquatic plant managers while also impacting fish populations on a large scale (VanLandeghem et al. 2013). Both APMS and AFS have little expertise in toxic algae and could benefit from the experience of NALMS in this area. For more than a decade, NALMS has worked with and hosted multiple Blue Green Algae Initiatives (nalms.org/home/programs/blue-green-algae-initiative/ blue-green-algae.cmsx).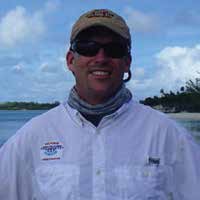 Mike Allen suggested that developing stronger ties with related professional organizations that focus on lake management and aquatic habitats could provide better education for all members, more shared science among our sub-disciplines, and better understanding of the full range of tools available for improving fishery resources. He suggested a few opportunities and mechanisms for improving collaboration among societies including: • Holding special symposia and/or joint chapter meetings that can focus professionals, especially at the local level, on pertinent resource management issues of common interest. Holding joint meetings of the overall societies would be impossible due to logistical issues; however, NALMS has 14 state affiliate groups (nalms.org/home/members/affiliatemembers/ nalms-affiliate-members.cmsx), APMS has six regional chapters (apms.org/regional-chapters), and AFS has four divisions and 44 chapters (fisheries.org/units/units) that show considerable geographical overlap where it might be possible. • Membership for all three societies is static or declining, and it is hard for individuals to be members of all three. Explore the potential to bundle memberships, such that total membership of all three societies could improve.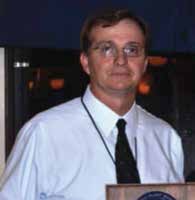 Michael Netherland pointed out that all issues related to the management of aquatic plants, especially the spread of invasive aquatic plants, is of great importance to all three societies. From his experience, the most common concerns expressed by NALMS and AFS members regarding organized aquatic plant management programs revolves around the following: • Controlling too much vegetation, • Impact to non-target native vegetation, • Loss of habitat for fish, and • Potential for managed lakes to switch from macrophyte to algae dominated systems. The APMS feels that improved communication between these three societies could help facilitate meaningful dialogue that would allow aquatic managers and researchers to better understand and address the concerns expressed above. Increasing linkages among APMS, NALMS, and AFS members would insure broader perspectives when addressing aquatic invasive plant issues. Approximately 70 individuals enthusiastically participated in the discussion that followed the presentations. The one resounding consensus was that all three societies would benefit from increased communication. Many suggestions on how to make this happen were discussed—some easier to accomplish than others. Here we list some of these ideas, both the easy and the more difficult, that could be accomplished if the executive boards of each society agree and work together. We recommend one executive board member from each society establish some form of regular communication together (e.g., conference calls) and report back to their respective boards. Some of the easier ideas to accomplish that need to be discussed and hopefully approved by each executive board are as follows: • Each society should provide space in their respective magazines (Fisheries, LakeLine, and Aquatics) for editorial articles from the leadership of the other societies. This would be easily accomplished as presidents from AFS and NALMS already write a column for their respective magazines that could be adjusted for the other societies' magazines, and it would be a good idea for the APMS president to start a column. This simple task would give members information on the current status and, to some extent, direction of the other societies that may be of interest. • The websites of each society should have direct links to each other. • Many individuals cannot travel to more than one meeting per year due to costs and time limitations. Therefore, each society should organize and sponsor a core information session at the annual meetings of the other societies (e.g., APMS could hold an aquatic invasive plant control session at the NALMS and AFS annual meetings). This would allow multiple concentrations of information at each annual meeting adding areas in information that are generally not available. Some of the more innovative suggestions to increase communication among societies are as follows: • Members are looking for more value in a membership. Explore the potential to bundle memberships, so all three societies can benefit by their collective members while increasing communication. • Currently, AFS and NALMS use Taylor and Francis for publishing their professional journals. The AFS also uses them for publishing Fisheries magazine. If NALMS and APMS would use Taylor and Francis to publish their journal and magazine, it would be easier to share professional information. All three magazines are provided in an electronic format, so sharing would be little or no cost. • It would be difficult to hold shared overall society conferences due to timing of meetings and size. However, joint meetings with local chapters could be feasible and beneficial. Encourage regional and local chapters of each society to collaborate. Many other suggestions were made during the discussion for increasing communications among societies. However, the ideas listed above are a good start for increased dialogue. Now, each society's membership needs to communicate their desire to move forward with this initiative to their respective executive boards. REFERENCE VanLandeghem, M. M., M. Farooqi, B. Farquhar, R. Patino. 2013. Impacts of golden alga Prymnesium parvum on fish populations in reservoirs of the Colorado River and Brazos River basins, Texas. Transactions of the American Fisheries Society 142:581-595. Mark V. Hoyer Fisheries and Aquatic Sciences, School of Forest Resources and Conservation, IFAS, University of Florida, Gainesville, FL 32653. E-mail: [email protected] Terry McNabb Aquatechnex, LLC, PO Box 3548, Couer d'Alene, ID 83816. E-mail: [email protected] Micheal Allen Fisheries and Aquatic Sciences, School of Forest Resources and Conservation, IFAS, University of Florida, Gainesville, FL 32653. E-mail: [email protected] Michael D. Netherland USACE ERDC Environmental- Laboratory, Center for Aquatic and Invasive Plants, 7922 NW 71st Street, Gainesville, FL 32653. E-mail: [email protected]
[/su_members]