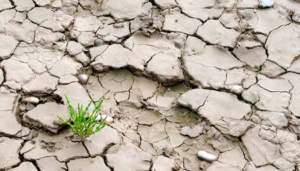 Jack E. Williams, Helen M. Neville, Amy L. Haak, Warren T. Colyer,  Seth J. Wenger, and  Stan Bradshaw  RESUMEN: El cambio climático está contribuyendo a incrementar la severidad y la tasa de degradación de los ríos a través de la alteración en la estacionalidad del flujo máximo, modificación del régimen de flujos, generación de perturbaciones más frecuentes e intensas e incremento de la temperatura de los ríos. Aquí se describen tres casos de estudio de la adaptación de ríos en donde habita la trucha, en los que se abordan las causas de la degradación que son provocadas por el cambio climático, mediante la restauración del hábitat. Los casos de estudio varían en cuanto a ubicación geográfica y complejidad, pero en todos se contemplan esfuerzos de restauración enfocados a abordar múltiples causas de degradación de ríos y mejoramiento de la resiliencia de éstos ante inundaciones, sequías e incendios naturales. Se consideraron cuatro elementos para lograr una adaptación exitosa al cambio climático: 1) evaluaciones del hábitat que ayuden a diseñar y establecer dónde llevar a cabo los proyectos; 2) proyectos que aborden directamente los impactos del cambio climático y el incremento en la resiliencia del hábitat; 3) proyectos que, al combinarse, logren resultados a nivel de cuenca hidrológica; y 4) proyectos que incluyan un monitoreo suficiente como para que se pueda determinar su efectividad. También se describen soluciones a los clásicos retos que implica la adaptación al cambio climático, incluyendo cómo encontrar un balance entre evaluaciones científicas y elección de proyectos, cómo se pueden integrar varios proyectos pequeños para conseguir beneficios a escala de cuenca y cómo se puede incrementar el monitoreo mediante esfuerzos ciudadanos.
Access your special Members-Only content → 
This content is for members only. Please login.
---
• Click here to read the English abstract.