FOR IMMEDIATE RELEASE
August 23, 2022
Contact: Beth Beard
[email protected]
RICHARD BEAMISH AND BRIAN RIDDELL RECEIVE RICKER CONSERVATION AWARD
FROM THE AMERICAN FISHERIES SOCIETY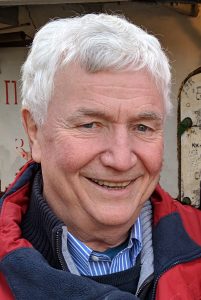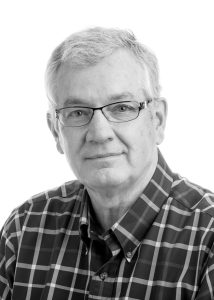 (Grand Rapids, Michigan) August 23, 2023 –Richard Beamish, Ph.D. and Brian Riddell, Ph.D., were awarded the William E. Ricker Resource Conservation Award at the American Fisheries Society (AFS) 153rd Annual Meeting in Grand Rapids, Michigan. AFS President April Croxton announced the award at the Business Meeting of the Society. The Ricker Award is presented to an individual or organization for a singular accomplishment or long-term contributions that advance aquatic resource conservation at a national or international level.
Dr. Beamish is with the Department of Fisheries and Oceans Canada (emeritus) in Nanaimo, British Columbia, and Dr. Riddell is with the Pacific Salmon Foundation (PSF) in Vancouver, British Columbia (retired, Nanaimo, BC). Together, they proposed the concept the International Year of the Salmon (IYS) to encourage greater international cooperation in research and monitoring of Pacific salmon. As part of the IYS, they privately organized funding for expeditions to study the ocean ecology of salmon in the Gulf of Alaska in the winters of 2019, 2020 and 2022.  This was an incredible effort with funding from governments, NGOs, academic partners, individuals, and the fishing industry in Canada and the United States; and involved researchers from Canada, the United States, Japan, Russia, and Korea.  These expeditions provided new insights to the mechanisms regulating salmon production and their winter ecology in the North Pacific Ocean.  Plus, the indisputable need for international cooperation to study salmon in such a huge and diverse habitat.
The IYS (2019-2022, h

ttps://yearofthesalmon.org/) was expanded and governed by the North Pacific Anadromous Fish Commission (NPAFC) and the North Atlantic Salmon Conservation Organization (NASCO).   The results of all studies are being shared in technical reports, workshop and conference abstracts, press coverage from expeditions, and access via virtual technical briefings and synthetic publications.
Beamish and Riddell noted the special significance of this award established to recognize their friend and colleague, Bill Ricker; and acknowledged NPAFC and PSF for supporting this "big" idea and the effort required to conduct it.
"This award was created in 1995 to honor the contributions of Canadian scientist Bill Ricker, truly one of the founders of modern fisheries science," said Croxton. "This incredible effort by Drs. Beamish and Riddell will make a lasting impact on international fisheries research and management."
# # #
Editor's Notes:
Founded in 1870, the American Fisheries Society (AFS) is the world's oldest and largest fisheries science society. The mission of AFS is to improve the conservation and sustainability of fishery resources and aquatic ecosystems by advancing fisheries and aquatic science and promoting the development of fisheries professionals. With five journals and numerous books and conferences, AFS is the leading source of fisheries science and management information in North America and around the world.