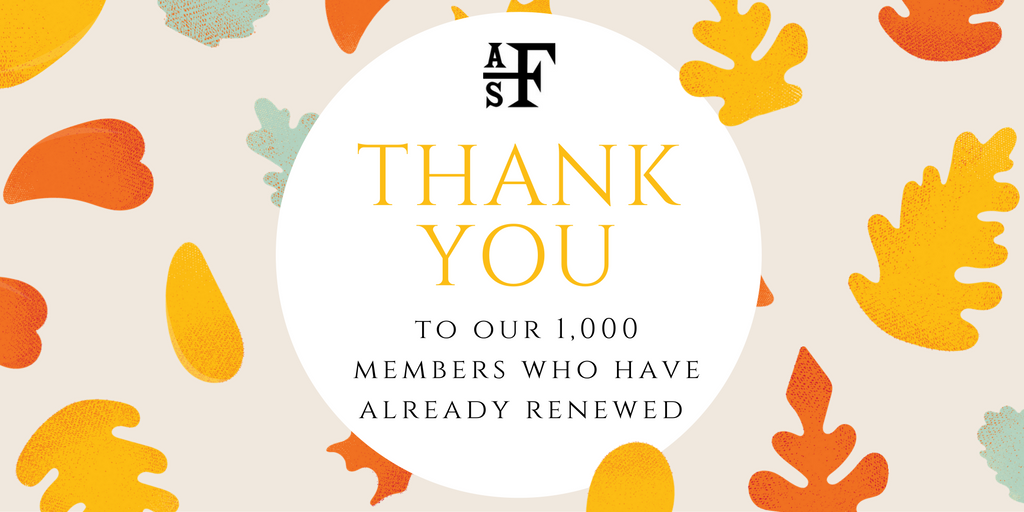 We would like to thank nearly 1,000 members who already renewed their 2017 dues. Your continued support is what makes AFS strong.
If you did not have a chance to renew yet, please click here to log into your account.
Your renewal will provide member benefits you've grown to appreciate plus more:
Free subscription to Fisheries, and access to the magazine archives on "Members Only" site
Discounts on AFS journal subscriptions
Annual Meeting registration at a 30% savings
Advocacy on your behalf – the best representation at the federal and state levels, and cooperative partnerships with other organizations
Access to the "Members Only" area of the website including the searchable membership directory
Bi-weekly updates on AFS activities, member news, sampling and technical advances, and other fishy information
Opportunity to join other AFS Units such as local Chapters and topic-area Sections
Remember to use this annual renewal cycle to join those Sections (organized by topics, e.g., Genetics, Estuaries, Water Quality) and Chapters (organized geographically, e.g., your favorite university or your natal university). For a few dollars, you can customize your AFS networks to match your interests.