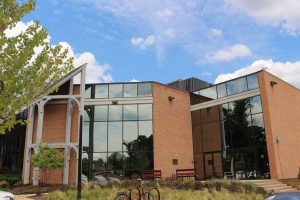 Love science, animals, or natural resources? Would you like to work in a warm and welcoming non-profit environment as part of a small staff dedicated to serving our members and our fish and aquatic resources?
We promote and maintain a diverse staff in our workplace which makes people feel supported, valued, and included, regardless of who they are or where they come from.  In addition to a competitive salary, we offer a 401(k) plan and full medical, dental, and vision plans, with minimal out-of-pocket expenses. Also included in our benefits package is life insurance, accidental death and dismemberment, and long and short-term disability. Finally, we provide 12 paid holidays, flexible hours, and generous annual leave.
Our offices are located in Bethesda, Maryland, just outside the Washington Beltway. We offer free parking and are located near the Grosvenor-Strathmore station on Metro's Red Line.
At the current time, we do not have any job or internship openings. Please check back often. Internships are usually posted each spring and fall.