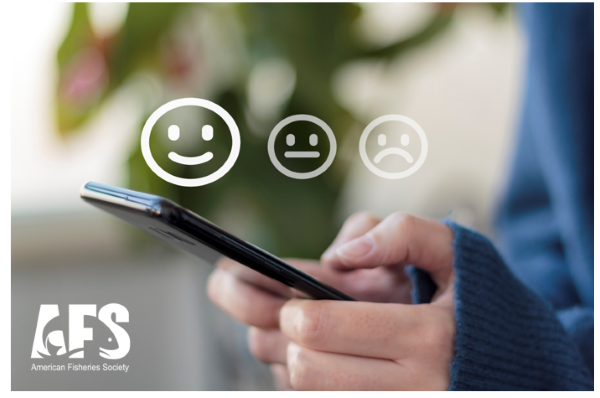 AFS is asking its members to take the Member Engagement and Satisfaction Survey.
Each year, AFS members make an investment in their profession, their careers and fisheries science when they renew their membership. We are asking you now to make a 10-15-minute investment of your time to share your thoughts and opinions about your membership and how AFS can better serve you and the membership at large.
Your feedback is important to us and will help guide AFS leadership and staff as it makes strategic decisions about current and future membership programs.
You have our word, your responses will be completely anonymous!
PARTICIPANTS WILL BE ENTERED IN A PRIZE DRAWING!
AS A THANK YOU…to show our appreciation for participating in the survey, you will have the opportunity to enter in a drawing for your choice of a free AFS book or a $50 Amazon gift card using a separate Google form. The winner will be notified at the close of the survey. 
NOT A MEMBER?
Not a Member? That's okay!  Maybe you were at one time or another, or you've attended an AFS meeting or created an AFS account to browse our website…if you've ever interacted with AFS, we want to hear from you too!  We are asking non-members to take just 10 minutes of their time to share their thoughts and opinions also about their membership or experience with AFS and how they think AFS could have better served them or fisheries science at large.  Click here to take the Non-Member Survey
All respondents of the Non-member Survey will also have the opportunity to enter in a separate drawing for their choice of a free AFS book or a $50 Amazon gift card using a Google form.