Combined Federal Campaign (CFC) #11080
Combined Federal Campaign - AFS #11080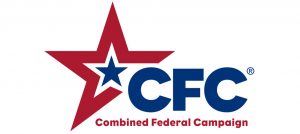 Enrollment Period: September 1 through December 15
The American Fisheries Society (AFS – CFC# 11080) is an approved Combined Federal Campaign (CFC) Charity.  By participating in the CFC, the world's largest and most successful annual work place giving campaign, we're making it easier for you to give back to AFS conveniently and confidently.
All federal employees are eligible to make pledges through CFC's almost 200 campaigns throughout the country and overseas. Pledges made by Federal civilian, postal, and military donors during the campaign season support eligible nonprofit organizations providing health and human service benefits throughout the world.
Pledges can be made through your local CFC office, between September 1 – December 15. Your local CFC office can provide a charity list and tax receipt, in addition to pledge forms. To find your local CFC office, please use Campaign Locator. To select to give to AFS through CFC, enter #11080 on your pledge card and return to your local campaign coordinator.
The mission of the CFC is to promote and support philanthropy through a program that is employee focused, cost-efficient, and effective in providing all federal employees the opportunity to improve the quality of life for all.
We thank you for your support of the American Fisheries Society, and for your participation in the Combined Federal Campaign.
More information about donating through the CFC can be accessed here. For alternative ways to Support AFS, check out this announcement (November 2016).
Unfortunately there is lot of unexpected situation which force patients to take medications. Online drugstores provides best-quality prescription medications and other medications. Cialis is a physic prescribed to treat sundry complaints. What do you think about http://isviagraoverthecounter.com/over-the-counter-anti-inflammatory.html? As sure as a gun, there are many aspects you have to think about this. Cialis is the best treatment for helping men to sustain an erection. What do you already know about Over the Counter Anti Inflammatory? Of all the things in the field of healthcare that pique our note most, it's sexual health, especially buying an over the counter anti-inflammatory pill. Because some of these conditions are medical emergencies, it's great to know the symptoms. Mercifully, most cases of erectile dysfunction are treatable, so it is considerable to share your concerns with your partner and physician.