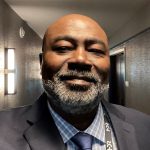 Cecil Jennings
President
Email: [email protected]
Cecil Jennings is a retired Fisheries Research Biologist and was employed by the U.S. Geological Survey. His work addressed an assortment of fish management or conservation issues and included investigations into fish population dynamics, life history, age and growth, food habits, habitat use and movement patterns, assemblage response to habitat perturbations, and human dimensions. He also served as Adjunct Professor of Fisheries in the Warnell School of Forestry and Natural Resources at the University of Georgia. Previously, he worked with the Virgin Islands Division of Fish and Wildlife and the U.S. Fish and Wildlife Service. Jennings holds a bachelor's degree in biology/natural science/conservation from Carthage College, a master's degree in wildlife and fisheries ecology from Mississippi State University, and a Ph.D. in fisheries science from the University of Florida. Jennings is a life member and Fellow of AFS and has been involved in the Society for 39 years. He has served on 12 different committees, as president of the Georgia Chapter and Southern Division, as an Associate Editor for two of the Society's journals (North American Journal of Fisheries Management and Transactions of the American Fisheries Society), and on the AFS Governing Board.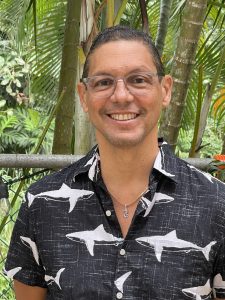 Miguel Garcia-Bermudez
President-Elect
Email: [email protected]
Miguel Garcia-Bermudez, Ph.D., is Fish and Wildlife Administrator for the U.S. Fish and Wildlife Service Science Application Program (U.S. Caribbean). Prior to joining the U.S. Fish and Wildlife service, Dr. Garcia had a 25‐year professional career at the local level for the Puerto Rico Department of Natural Resources (PRDRNA), eventually becoming Director of Fisheries and Wildlife. He worked to help catalyze and support the professional development of agency staff, including establishing cooperative agreements with academic institutions in the mainland USA and founding the AFS Puerto Rico Chapter. Garcia has also served as Fish and Wildlife Service Recovery Champion (May 2020) and in the fisheries field, Puerto Rico Delegate for the Caribbean Fisheries Management Council, and President of the Puerto Rico Chapter of AFS. He also led the inclusion of Puerto Rico in the Southeast Aquatic Resources Partnership in 2016, steered hosting of the first ever AFS Southern Division Meeting outside the continental USA in San Juan in 2018, and co-led the first Latin American Caribbean Theme Day session during the recent AFS Virtual Annual Meeting in September 2020.
Gary Whelan
First Vice President
MI DNR Fisheries Division – retired
P.O. Box 241
Shaftsburg, MI 48882
TEL: 517-580-2715
Email: [email protected]
Gary is a recently retired Program Manager with the Michigan Department of Natural Resources – Fisheries Division. His former responsibilities included managing the Division's Research Section, Fish Health Program, and a small bit of the Habitat Management Program. He currently is the National Fish Habitat Partnership (NFHP) Board's Science and Data Committee co-chair and has been working on NFHP since 2004. He has been active on multiple Association of Fish and Wildlife Agency committees for over 20 years. On any given day, Gary has worked on topics ranging from 5-micron pathogens to the landscape ecology of the U.S. He worked for MI DNR for 35.5 years in many capacities and professionally for over 40 years. He received his B.S. in Zoology and Physiology with an emphasis on fisheries science from the University of Wyoming and M.S. from the University of Missouri in fisheries management. Gary is a life member and Fellow of AFS and has been a member for 45 years. Gary has served on 13 Society committees, as President of the North Central Division, as President or President Elect of 4 Sections, as Meeting Chair for 2 Midwest Fish and Wildlife Conferences, and on the Governing Board and Management Committee multiple times.
Margaret Murphy
Second Vice President
Vermont Fish & Wildlife Department
Rutland, VT
Margaret's Bio is coming soon!
April Croxton
Immediate Past President
National Oceanic and Atmospheric Administration (NOAA)
1315 East West Highway, Suite 11321
Silver Spring, MD 20910
Office: 301-734-1069
Email: [email protected]
April Croxton is an Analyst for the National Oceanic and Atmospheric Administration's (NOAA) Policy, Planning, and Evaluation office. Previously, she worked for NOAA as a research fishery biologist, where she designed, conducted, and led original laboratory and field experimental research on bivalve species to identify immunological effects following exposure to environmental stressors. As an AFS member, Croxton served as the President of the Equal Opportunity Section and on the AFS Governing Board, and represents AFS on the Management Board of the Diversity Joint Venture, an initiative to increase representation of women and people of color in conservation careers. Croxton holds a BS in biology from Virginia Union University and a PhD in environmental sciences with a focus in aquatic toxicology from Florida A&M University.