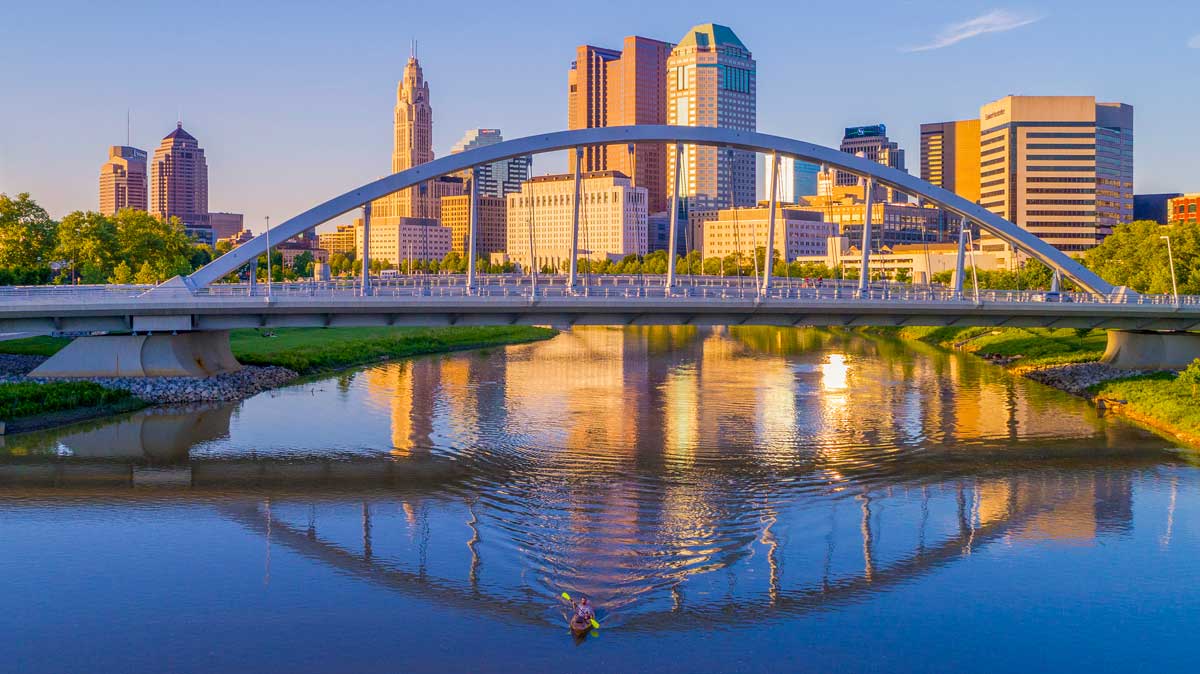 Annual Meeting Moves to Virtual
The coronavirus has changed our lives in many ways and the AFS Columbus Annual Meeting is the latest to be impacted. The AFS Governing Board voted on Monday, May 11, to address the obvious health and safety concerns by moving to a virtual fisheries event later this year. There will be no physical AFS meeting in Columbus, August 30 - September 3, 2020.


Intense work is already underway to design and deliver a compelling and exciting new event. This "Virtual Annual Meeting" will incorporate the always amazing sharing of fisheries science, engaging keynote speakers, valuable student activities, award presentations, and much more. Those who have submitted abstracts and symposia for the AFS Columbus meeting will be contacted in the near future about their continued interest in sharing their science as part of this new event.


As plans are developed for both the virtual conference and our 150th anniversary celebration, they will be shared through this newsletter, emailed to AFS members, and provided on the AFS website at fisheries.org. Also, please be sure to mark your calendars now for the 2021 Annual Meeting in Baltimore, Maryland, August 8-12, 2021. We hope to return to Columbus in 2025 or 2026.
VIRTUAL SPRING CONFERENCE
Many thanks to our Virtual Spring Conference sponsors, the organizing team led by Aaron Bunch, and the participating AFS Units. If you missed any of the Virtual Spring Conference sessions or posters, you can find them online to watch at your convenience (AFS member login required).
We're shouting a huge "THANK YOU" to all who helped AFS and the Hutton Junior Fisheries Biology Program reach its goal of raising $10,000! In total, we received $10,530 in donations and sponsorships to meet the Hutton Challenge. Thank you to the sponsors for the AFS Virtual Spring Conference and the donors who chipped in along the way this spring. WE DID IT! Because of you, donations (up to $10,000) received between March 1 and May 7 will be matched dollar for dollar. That means your gift was doubly impactful! The money raised through this campaign will go towards providing summer internship opportunities to five more students over the 2020 and 2021 summers.
In this paper, the authors highlight the growth, professional involvement, and impact of AFS over the past 25 years. It documents the growth of professionalism, policies, and procedures that remain at the heart of how AFS conducts business and contributes to its long‐term success.
On occasion, there are changes that have the potential to disrupt the

status quo —

even in the fishing world. Here the authors describe the emerging release‐at‐capture format of competitive black bass

Micropterus

spp. fishing events that is growing in popularity within the recreational fishing community and represents such a potential change.
Petroleum platforms are vital habitats for reef-associated fishes in the U.S. Gulf of Mexico, but the drivers of distribution patterns of these fishes among these structures are not fully understood. The authors conducted 114 camera surveys at 54 platforms throughout the U.S. Gulf of Mexico, and used generalized additive mixed models to understand how environmental and structural (i.e., platform characteristics) parameters influenced the distributions of 17 fish species.
Understanding trends in abundance is important to fisheries conservation, but techniques for estimating stream-wide abundance of cryptic fish with strong habitat–abundance relationships are not well established. The authors developed techniques using the Harlequin Darter Etheostoma histrio, a small, cryptic freshwater fish associated with submerged wood in streams throughout the Mississippi Embayment and Gulf Slope drainages.
2020 AFS Officer Election
April 20–May 20, 2020: All current AFS members are eligible to vote. Voting instructions were emailed on April 20th. Check out our Q&A with both candidates for Second Vice President: Julie Defilippi Simpson and Cecil Jennings.
Unit Tax Filing
Unit leaders are reminded to file their unit's tax forms by the due date and according to IRS's new, extended filing guidelines in response to Covid-19. The new filing deadline for 2019 calendar year-end tax returns (form 990, 990-EZ, 990-T) has been automatically extended two months to July 15, 2020. For units that file Form 990-N (the e-postcard electronic option), the filing date remains as May 15, although there is no penalty for late filing. AFS strongly recommends all Units file on time or request an extension of time to file form 990, 990-EZ and 990-T (until November 15, 2020). Send questions to

[email protected]

.
RESOURCES
CAREERS:
For the latest JOBS
postings from around the U.S. and Canada