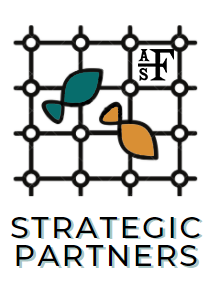 Dear AFS Strategic Partner,


Thank you for being a member of the

AFS Strategic Partners Program

in the first year of this newly redeveloped program. The purpose of the program

is for organizations to be engaged in the programming and mission of AFS and to provide a channel of knowledge sharing, problem-solving, and financial resources for AFS and its Partners.




As a Partner member, we invite representatives from your organization to attend the first Partners' Advisory Council (PAC) meeting scheduled for

Thursday, July 1 at 3pm EDT

(by video conference with details to follow). The PAC offers the opportunity to join AFS leaders in conversations about industry challenges and solutions in events held during the year.


AFS officers will attend this inaugural event and share the latest on AFS initiatives in policy, diversity, meetings and professional development, along with updates on AFS President Brian Murphy's plan of work. Additionally, time will be allocated for Partner representatives to share updates and propose topics for future PAC events.


To register for this event, please RSVP to Adrienne Vincent, AFS Membership Manager,

[email protected]

.


Later this year at the

AFS Annual Meeting in Baltimore

(November 6-10), we will be organizing an in-person event with Partner representatives for topical discussions, networking and meeting other AFS governance.


We hope your organization is finding value in its Partner membership and taking advantage of the many benefits offered. To learn more about Partner program and member benefits,

visit this page.


I look forward to seeing you and your colleagues next month.


President, American Fisheries Society
Professor Emeritus, Virginia Tech