HAPPENING TUESDAY AT THE MEETING
On Tuesday we will explore the wonderful and diverse fisheries of Central America, the Caribbean, and South America. Latin America Theme Day includes a live plenary address and panel discussion, along with several on-demand presentations on marine and freshwater fisheries in the Caribbean, Mexico, and Colombia. And don't miss our historic 150th AFS Business Meeting, including several award presentations.
FEATURED EVENT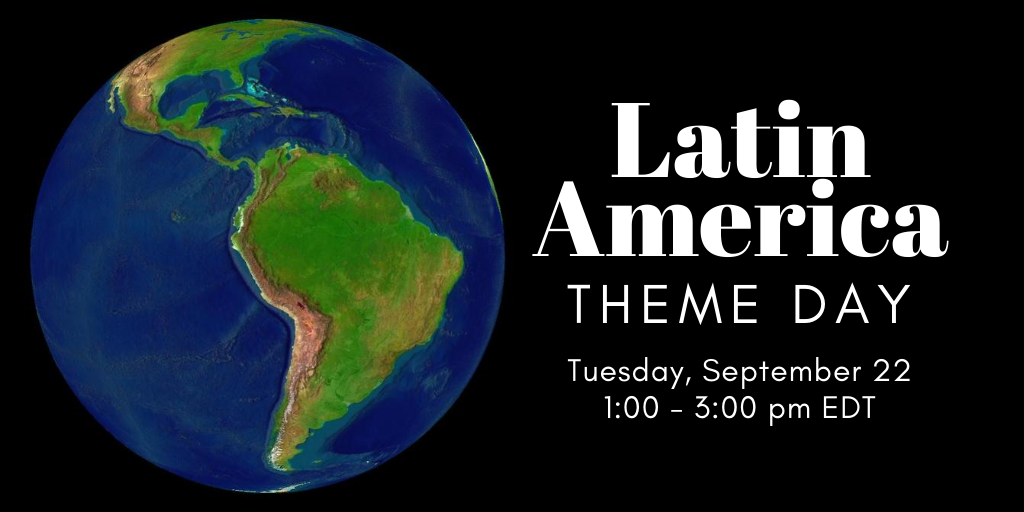 Tuesday, September 22, 1:00 - 3:00 PM EDT (GMT -4)
Keynote Presentation:

Breaking Down Barriers to Fisheries Conservation in the Americas: Challenges and Future Implications,
Dr. Felipe Amezcua Martinez, Instituto de Ciencias del Mar y Limnología, Universidad Nacional Autonoma de Mexico, Mazatlan, Mexico.
Ramon Martin
USFWS, Wildlife and Sport Fish Restoration Program, Region 4 office in Atlanta, Georgia
Dr. Miguel Garcia Bermudez
Dr. Norman Mercado-Silva
Universidad Autonoma Del Estado de Morelos, Cuernavaca, Mexico
Dr. Thomas Kwak
Southern Division AFS President
Unit Leader, Professor
North Carolina Cooperative Research Unit, NC State University
Dr. Gus Engman
Allan Brown
U.S. Fish and Wildlife Service
Assistant Regional Director - Fish and Aquatic Conservation, South Atlantic-Gulf and Mississippi Basin Unified Regions

John Galvez
U.S. Fish & Wildlife Service
South Florida Fisheries Resource Office
Dr. Eva Salas
Research Fellow at FISHBIO in Santa Cruz, California
Occurring during the AFS Business Meeting at 3:15 PM EDT.

Distinguished Service Award: Aaron Bunch, Clemson University
Award for Excellence in Public Outreach: Bob Lusk, Pond Boss
Outstanding Large Chapter Award: Cal-Neva Chapter
Outstanding Small Chapter Award: Utah Chapter
Outstanding Student Subunit Award: Lake Superior State University
Best Paper in

Journal of Aquatic Animal Health
Best Paper in

Marine and Coastal Fisheries
Best Paper in

North American Journal of Aquaculture
Mercer Patriarche Best Paper in

North American Journal of Fisheries Management
Robert L. Kendall Best Paper in

Transactions of the American Fisheries Society
Bidding is open in the Silent Auction - browse through fishing and nature trips, art and photography, jewelry, fishing equipment, and books.
We are still accepting donations for this important fundraiser: experiences, park passes, artistic creations, tours, and more. Show off your hobbies and crafts, your favorite rivers and lakes, or your cabin at the lake - the possibilities are unlimited!
11:45 - 12:45 PM EDT Past President's Virtual Luncheon (invitation only)
3:15 - 4:15 PM EDT AFS Business Meeting
VIRTUAL MEETING TIPS AND TRICKS
Networking virtually requires learning a few new skills and a little extra effort, but can be fun and worthwhile. This quick 3-minute video will walk you through some of options such as Slack, Angling for Answers and asynchronous Q&A, and Twitter (#AFSvirtual2020).
NOT REGISTERED?
It's not too late! All live sessions are being recorded and will be available for later viewing. Most papers and posters are pre-recorded and are available on demand 24/7 during and after the meeting.