HAPPENING MONDAY AT THE MEETING
Let's swim across the pond and hear some perspectives on commercial and recreational fisheries from the other side of the Atlantic. Then join us in honoring our award recipients and also enjoy the start of live symposia sessions. Plus, the excitement ramps up with bidding opening in the Virtual Silent Auction!
FEATURED EVENT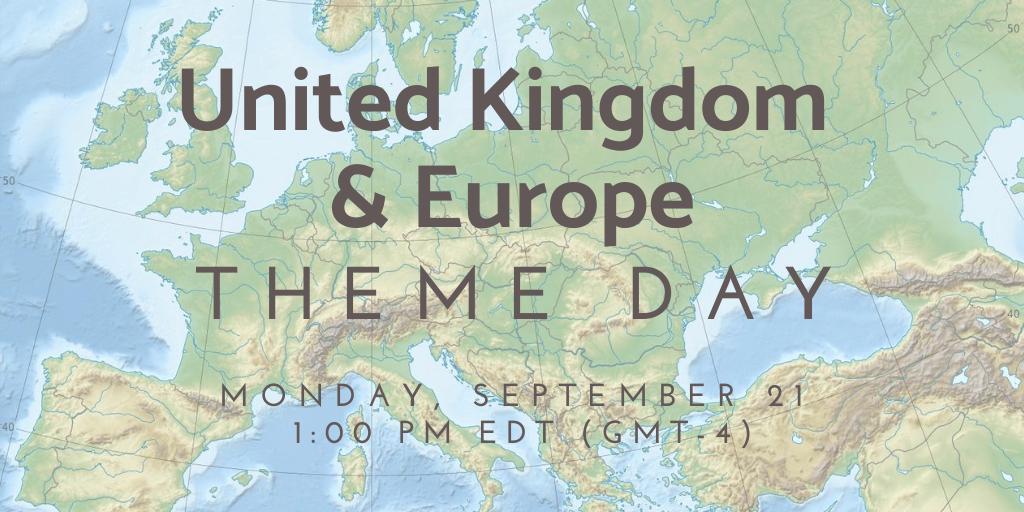 Monday, September 21, 1:00 - 3:00 PM EDT (GMT -4)
Threats and Opportunities for Sustainability for Marine Fisheries: A European Perspective - Gary Carvalho, Bangor University, UK
Scientific Advice to the Common Fisheries Policy of the European Union: A Square Peg in a Round Hole? - Jann Martinsohn, Water and Marine Resources Unit, European Commission Joint Research Centre, Italy
Key Challenges for Recreational Fisheries in Central Europe - Robert Arlinghaus, Leibniz-Institute of Freshwater Ecology and Inland Fisheries and Humboldt-Universität zu Berlin, Germany
Occurring approximately 2:45 PM EDT following the UK/Europe Day plenary speakers.

Bidding will open Monday afternoon in the Silent Auction - browse through fishing and nature trips, art and photography, jewelry, fishing equipment, and books.
We are still accepting donations for this important fundraiser: experiences, park passes, artistic creations, tours, and more. Show off your hobbies and crafts, your favorite rivers and lakes, or your cabin at the lake - the possibilities are unlimited!
VIRTUAL MEETING TIPS AND TRICKS
Networking virtually requires learning a few new skills and a little extra effort, but can be fun and worthwhile. This quick 3-minute video will walk you through some of options such as Slack, Angling for Answers and asynchronous Q&A, and Twitter (#AFSvirtual2020).
Seeking more synchronicity in your interactions with presenters? Try Angling for Answers! Authors of 152 presentations will be online to immediately answer questions submitted via the Q&A box on their presentation's page. Monday's hours are:

NOT REGISTERED?
It's not too late! All live sessions are being recorded and will be available for later viewing. Most papers and posters are pre-recorded and are available on demand 24/7 during and after the meeting.