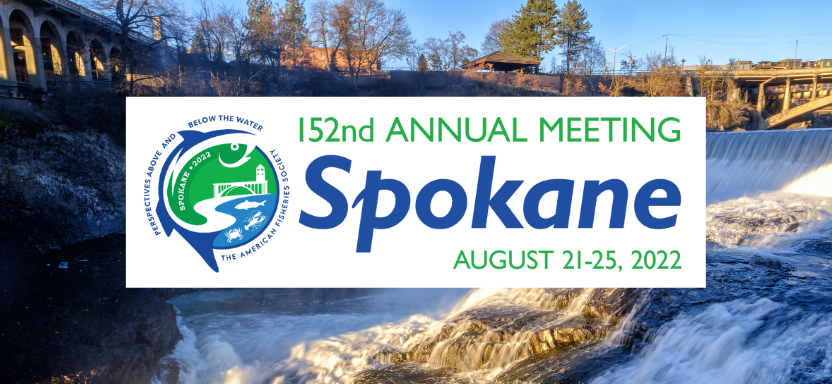 HAPPENING THURSDAY IN SPOKANE
Plenary Session
Exhibit Hall C, 10:00 am - 12:00 pm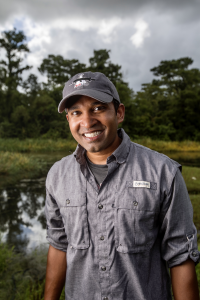 Nicholls State University
Colorado State University
Excellence in Fisheries Education Award: Derek Ogle
Award of Excellence: Robert Hughes
Symposia and Contributed Paper Sessions
Contributed Topic: Fish Conservation-1,


401A
Kokanee Restoration: A Model of Scientific, Tribal, and Citizen Collaboration, Virtual
Bringing it all Together: Data Integration for Fisheries Research and Management Success - Day 2, 303B
Fisheries Bioengineering: Innovative Improvements in Connectivity, Protection, and Habitat - Day 2,

303A

Indigenous Data Sovereignty: Empowering Good Data Governance and Care in Fisheries, 300D
Monitoring Fishes with Environmental DNA: Innovative Approaches to Persistent Knowledge Gaps - Day 2, 111C

Enhancing Salmonid Disease Management by Understanding Pathogen Transmission and Epidemiology, 401B
The Decision Process and Techniques Used for Nuisance Fish Removal, 102AB
Contributed Topic: Invasive Species, 302A

Integration of Advancement in Long-term Monitoring Datasets, 402C
Management and Ecology of Non-native Lake Trout, 402A
Detection, Control, and Eradication of Invasive Crayfishes, 401C
Getting it Right: Advancing Successful Supplementation For Recreation, Restoration, and Recovery - Day 2, 111B
Local Decision Making with a Global View - Time is of the Essence,

100C
River Rehabilitation in the Anthropocene: the Changing Face of Fisheries Management,

Hybrid - Live from Spokane,

300A

The Oceanic Life of Salmonids - Day 2,

111A
Linking Aquatic Organism Passage and Climate Resiliency, 102CD

Contributed Topic: Statistics and Modelling-2,

300C
Contributed Topic: Fish Conservation-2,

401A
Contributed Topic: Genetics-3, 402B

Contributed Topic: Population Dynamics-2, 103

Contributed Topic: Water Quality and Habitat-2, 302B
AFS Incoming Governing Board Breakfast (Invitation Only), 206B


Climate Communications Workshop, 201AB


AFS Hand-off Meeting (Invitation Only),

Salon 2 & 3, Doubletree Hotel
Registration will be located in the Riverside Lobby (Exhibit Hall D) of the Spokane Convention Center (map/floor plan).


Registration & Information Booth Hours:

Thursday: 9:00 AM – 11:00 AM
See You Next Year in Grand Rapids
We'll see you next year in Grand Rapids, Michigan, August 20-24, 2023! Look for the Call for Symposia in the next issue of Fisheries.
Symposium and professional development course proposals are now being accepted for the Latin America & Caribbean Fisheries Congress in Cancun, Mexico, May 15-18, 2023. Submit your proposal by October 1.
Membership Survey Reopened
We received such valuable feedback from this summer's membership survey that we have reopened the survey during the Spokane meeting. If you had a busy summer field season and didn't get a chance to complete the survey, here is another chance to provide your input on what you value in the Society.