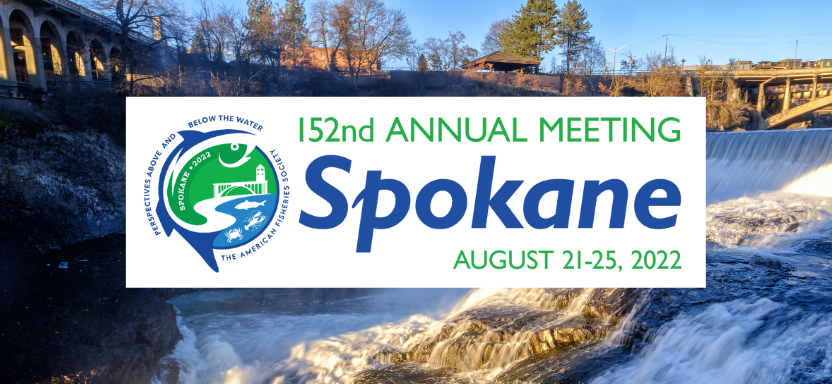 HAPPENING TUESDAY IN SPOKANE
Plenary Session
Exhibit Hall C, 10:00 am - 12:00 pm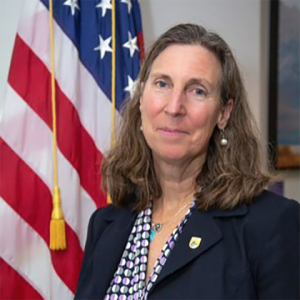 Martha Williams
U.S. Fish & Wildlife Service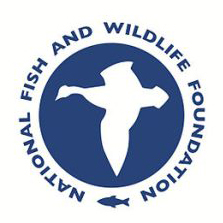 National Fish and Wildlife Foundation
Stanley A. Moberly Award for Outstanding Contributions in Fish Habitat Conservation: Tom Bigford

President's Fishery Conservation Award:

Friends of the Chicago River

Carl R. Sullivan Fishery Conservation Award (the "Sully"):

Steve Moyer
Student & Early Career Professional Events
Student Quiz Bowl, 2:00 - 4:00 pm, Convention Center Theater
Student-Professional Mixer, 5:30 - 8:00 pm, DoubleTree Grand Ballroom
Early Career Professionals panel + resume/CV workshop, Wednesday, 1:30 - 3:00 pm, 206B
Infrastructure Workshop
The Infrastructure, Investment and Jobs Act (IIJA), also known as the Bipartisan Infrastructure Law (BIL), represents an unprecedented investment in the protection and restoration of habitats that support aquatic species. T

his afternoon workshop (100A, 1:20 - 5:00 pm) hopes to take a deeper dive into the IIJA/BIL, specifically on those topics of key importance to AFS membership seeking to utilize IIJA/BIL funding.
Climate Communications Symposium
Don't miss the finely crafted messages and best practices shared by the AFS Climate Ambassadors and Climate Fellows at the symposium, "Climate Stories: Making Fisheries Science Relevant for Broad Audiences," from 1:20 - 5:00 pm in 100B.


Spawning Run
Meet in Riverside Park by the wooden bridge to the island for a 7:00 am start time for this year's Spawning Run.
Exhibit Hall and Poster Session
The Center for Fisheries Technology and Collaboration and the adjoining Poster Session will be open 9:00 am - 5:00 pm in Exhibit Hall A/B. Coffee and snacks will be served at 9:40 am and 3:00 pm. And while you're there, check out the interesting items available in the Silent Auction!
Exhibitor Events
9:40 am - 10:10 am: INNOVASEA: New Technologies in Fish Tracking
1:00 pm - 1:30 pm: HALLPRINT: Demonstration of the SciElex Fish Measuring Board using Hallprint's innovative external RFID tags
2:50 pm - 3:20 pm: BIOBASE: You Can't Protect What You Don't Measure
3:50 pm - 4:20 pm: SMITH-ROOT
5:30 pm - 7:30 pm: Innovsea Demo and Reception,

206A
Symposia and Contributed Paper Sessions
Ready, Set, Hire: Valuing Fish Perspectives Through a Diversity, Equity, Inclusion, and Accessibility (DEIA) Lens to Career Pathways, 402B

Western Native Trout: Managing the Threats and Building Resiliency - Day 2,

402A
A Fisheries Biologist's Guide to Using Human Dimensions Data - Day 2, 100C

Adaptation and Plasticity in Fishes in Warming Environments - Day 2,

111A
Advances in Applications and Techniques of Hard Part Microchemistry - Day 1, 401A

Indigenous Aquaculture Leadership and Innovation in Fisheries Management; Thirty Years and Counting - Day 1,

111C
Mechanisms and Impacts of Thiamine Deficiency in Fish Species Across Aquatic Ecosystems, 401C
Multi-Dimensional Meanings of Fish to the First Peoples of the PNW - Day 2, 111B

Native Lampreys: Research and Conservation of Ancient Fishes, 303A
Offshore Wind, Fish, and Fisheries: Emerging Knowledge and Applications - Day 2, Hybrid - Live from Spokane, 102AB

Quantifying the Influence of Dr. Michael Jones on Fisheries Science,

302A
Reintroducing Migratory Fishes and Restoring Their Ecological Roles - Day 2, 300C

Western Native Fishes Symposium, 303B
Connectivity Through Barrier Removal: Balancing Critical Ecosystem Processes with Complex Management Issues - Day 1, 300D

YY Males, a Potential New Management Tool for Eradication of Invasive Fish - Day 2, 401B
Repeat Spawning in Steelhead Trout, 102CD
Bull Trout Status and Science Nearly 25 Years After Listing - Day 1, 302B
Climate Stories: Making Fisheries Science Relevant for Broad Audiences, 100B
Invasive and Introduced Species: Negative Impacts and Unexpected Opportunities - Day 2, 402B

Perspectives on Cooperative Research from Freshwater and Marine Environments, Hybrid - Live from Spokane, 300B

Sockeye Salmon in the Pacific Northwest, 402A
Contributed Topic: Freshwater Fisheries Management-1,

301
Contributed Topic: Diadromous Fisheries, 111A
Meetings, Workshops, and Special Events
12:00 pm - 1:20 pm
Washington/British Columbia Chapter Business Meeting,

207
2:00 pm - 3:30 pm
International Fisheries Section Business Meeting,

206C

3:30 pm - 5:00 pm
International Fisheries Section Reception (Invitation Only), Davenport

Presidential Suite
5:30 pm - 6:30 pm
Bioengineering Section Business Meeting,

300B
5:30 pm - 7:30 pm
Marine Fisheries Section/Estuarine Section/Living Marine Resources Cooperative Science Center/Salmon Ocean Ecology Reception, 206D
5:30 pm - 7:30 pm

University of Montana Fisheries and Wildlife Program - Alumni and Friends Reception, 207
Registration will be located in the Riverside Lobby (Exhibit Hall D) of the Spokane Convention Center (map/floor plan).


Registration & Information Booth Hours:

Tuesday: 7:00 AM – 5:00 PM

Wednesday: 8:00 AM – 4:00 PM

Thursday: 9:00 AM – 11:00 AM
PowerPoint files for in-person presentations must be uploaded at least 4 hours prior to your presentation using our online system

—

no trip to the A/V room required, although the room is available if you need assistance.
COVID Mask Update
In order to protect our diverse participants, along with their families and communities, we have updated our COVID safety policy to an expectation that face masks will be worn at all indoor meeting venues.
Speakers may remove their mask while at the podium giving their presentation. Masks should be worn at evening indoor networking events except when you are actively eating or drinking. Masks will not be expected outside on the lawn/outdoor terrace area at the Opening Networking Reception on Sunday.