HAPPENING MONDAY IN GRAND RAPIDS
Plenary Session - Collaborations Across Disciplines
10:30 am - 12:00 pm: DeVos Place - Exhibit Hall C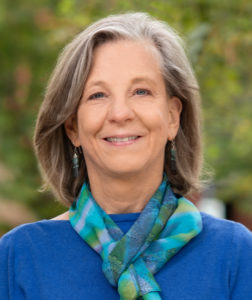 All Environmental Problems
Are Social Problems
University of Maryland, College Park
and National Socio-Environmental Synthesis Center (SESYNC)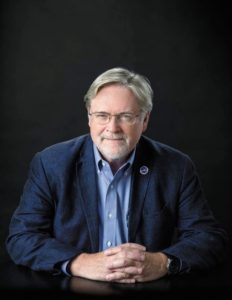 Collaborative Ecosystem Design as Framework for the LSU Coastal Design Studio
Robert Twilley
Professor of Oceanography and founder of Louisiana State University Coastal Sustainability Studio

Scientific Sessions and Integrative Events
Contributed Topic: Community Ecology and Habitat Relationships, Amway Grand - Concourse Level 2nd Floor - Emerald Room B
Contributed Topic: Ecotoxicology, DeVos Place - Grand Gallery F
Contributed Topic: Evolution, DeVos Place - Grand Gallery Overlook F
Lampreys in a changing world: Challenges and opportunities, DeVos Place - River Overlook C
PSA Presidential Symposium: Algal Research Informing Conservation and Management, DeVos Place - Monroe C
Synthesizing global drivers of ecosystem responses to tropical cyclones, DeVos Place - River Overlook E
Contributed Topic: Microbial Ecology, DeVos Place - Grand Gallery Overlook C
All Tributaries Great and Small: Connectors Across Ecosystems, DeVos Place - Grand Gallery Overlook D
Better Collaborations Lead to Better Answers: Large-scale Collaborative Success Stories - Day 1 ,DeVos Place - Grand Gallery E
Coastal wetland management and restoration in the Anthropocene Day 1, DeVos Place - Grand Gallery B
Contributed Topic: Food Web, DeVos Place - Grand Gallery D
Contributed Topic: Restoration/ Conservation - Day 1, Amway Grand - Concourse Level 2nd Floor - Pantlind Ballroom
Development of a Binational Decadal-Scale Science Strategy for the Great Lakes, DeVos Place - Grand Gallery Overlook B
Effects of climate driven changes in rainfall on aquatic ecosystems, DeVos Place - River Overlook A
Fish growth: advances in analysis and understanding, DeVos Place - Grand Gallery Overlook H
Greenhouse Gas Dynamics of Coastal and Freshwater Ecosystems, Amway Grand - Concourse Level 2nd Floor - Ambassador Ballroom East
Nutrients and Interactions that Impact Integrity in Surface Waters - Day 1, Amway Grand - Concourse Level 2nd Floor - Governor's Room
Spatial and Temporal Scales of Stressor Effects on Ecosystems - Day 1, DeVos Place - Grand Gallery A
Two decades (and counting) of applying DNA techniques to aquatic sciences - Day 1, DeVos Place - Monroe A
Understanding and Predicting Distribution and Impacts of Aquatic Invasive Species - Day 1, Amway Grand - Concourse Level 2nd Floor - Ambassador Ballroom West
Wetlands for Nutrient Management: Building a Framework for Science-Based Restoration - Day 1, DeVos Place - Grand Gallery C
Improving and Implementing Water Conservation and Water Use Efficiency across Basin, DeVos Place - River Overlook D
Virtual Session: Responding to the Global Climate and Biodiversity Emergencies, DeVos Place - Grand Gallery Overlook A
Integrative Event: Collaborations With and Among African Lake Scientists, DeVos Place - Steelcase Ballroom D
PSA Bold Award Symposium for Graduate Students, DeVos Place - Monroe C
Balancing benefits and socioenvironmental costs of water infrastructure projects, Amway Grand - Concourse Level 2nd Floor - Emerald Room B
Carbon in Urban Aquatic Ecosystems, DeVos Place - River Overlook D
Contributed Topic: Education, DeVos Place - Grand Gallery Overlook G
Contributed Topic: Land-use and Non-point Source, DeVos Place - Grand Gallery Overlook E
Discoveries in ecosystem services provided by human created hydrological systems, DeVos Place - River Overlook C
How Professional Science Societies Can Promote Diversity, Equity, Inclusion & Justice, DeVos Place - Grand Gallery Overlook A
Open Science for Collaborative Management of Aquatic Ecosystems, DeVos Place - River Overlook E
Status and Future Outlook for the Management of Invasive Aquatic Plants and Harmful Algae, DeVos Place - Grand Gallery Overlook F
Walking a line between necessity and toxicity: Trace Metals, DeVos Place - Grand Gallery F
Contributed Topic: Molecular Ecology, DeVos Place - Grand Gallery Overlook C
9:00 am - 12:00 pm: SFS Taxonomic Certification Program Test Session I, DeVos Place - River Overlook F
9:00 am - 5:00 pm: SWS SWaMMP, Amway Grand - Atrium Level - Lower Level - Atrium Room
12:00 pm - 1:30 pm: SFS Committees Lunch, DeVos Place - Steelcase Ballroom B
1:00 pm - 4:00 pm: SFS Taxonomic Certification Program Test Session II, DeVos Place - River Overlook F
1:30 pm - 2:30 pm: PSA Bold Award Symposium for Graduate Students, DeVos Place - Monroe C
3:00 pm - 6:00 pm: SWS PCP Meeting, Amway Grand - Conference Level - 3rd Floor - Nelson Room
4:00 pm - 5:00 pm: SFS Taxonomic Certification Committee Meeting, DeVos Place - River Overlook F
7:00 pm - 8:00 pm: ASLO Fellows Toast and Member Reception, Amway Grand - Center Concourse
Diversity Events
12:00 pm – 1:30 pm:

Collaborations With and Among African Lake Scientists

,

DeVos Place – Steelcase Ballroom D
1:30 pm – 5:00 pm:

Scientific Session: How Professional Science Societies Can Promote Diversity, Equity, Inclusion and Justice,

DeVos Place – Grand Gallery Overlook A

1:30 pm – 5:00 pm:

Scientific Session: Balancing Benefits and Socioenvironmental Costs of Water Infrastructure Projects,

Amway Grand – Concourse Level 2nd Floor – Emerald Room B
Take a Break
10:00 am - 10:30 am: Morning Coffee Break, DeVos Place Grand Gallery
12:00 pm - 1:30 pm: Lunch Break - concessions available in DeVos Place, Exhibit Hall AB or off site (local map)
3:00 pm - 3:30 pm: Afternoon Coffee Break, Exhibit Hall AB
Trade Show and Poster Networking Event 1
Enjoy beverages and light hors d'oeuvres while browsing the latest services and technology offered by our exhibitors. Hundreds of poster authors will also be available to answer questions and interact with attendees.

Early Career Networking Event
Meet up with your early career colleagues, old and new, for this casual networking event.
Lenses on Freshwater Science and Fisheries
Join us for a Freshwaters Illustrated film showcase celebrating diverse perspectives and pathways.

Come see some of the newest Freshwaters Illustrated films, sneak previews, and glimpses at forthcoming projects and educational efforts.



Registration will be located in the Grand Gallery on the street level of DeVos Place for the duration of the conference.


Registration & Information Booth Hours

Monday 7:00 am - 6:00 pm
Tuesday 7:00 am - 5:00 pm
Wednesday 8:00 am - 4:00 pm
Thursday 9:00 am - 3:00 pm
Friday 9:00 am - 12:00 pm
Have You Uploaded Your Slides?
If you have not yet uploaded your slides for your in-person presentation, please upload your newest version via the submission portal. You can also check your PPT in the Speaker Upload Room at least 24 hours before the start of your session. Speaker preview room hours:

Monday, May 16 - 7:30 am - 5:00 pm

Tuesday, May 17 - 7:30 am - 5:00 pm

Wednesday, May 17 - 7:30 am - 3:00 pm

Thursday, May 17 - 7:30 am - 5:00 pm

Friday, May 18 - 7:30 am - 1:30 pm
Remember all presentation updates must be made 24 hours before the start of your session.
Transportation to and from

Gerald R. Ford International Airport and two downtown hotels will be available by luxury motorcoach with hourly service for $15, no reservation required.




For those driving to Grand Rapids, guest parking has been reduced 50% at the Amway Grand and J.W. Marriott for JASM hotel guests.