Spokane Symposium Proposal Discussion
Under the theme of "What Do Fish Mean to Us?," the Program Committee of the 152nd Annual Meeting in Spokane, Washington, August 21-25, 2022, encourages

symposium topics that exemplify the latest research in fisheries science and that will benefit a range of audiences with the aim of advancing the science of fisheries ecology, conservation, and management. This year, we are offering a

discussion platform for more collaboration, transparency, and participation in symposium development.
Abstract submission opens soon for the Joint Aquatic Sciences Meeting, bringing nine aquatic science societies together in May 2022 in Grand Rapids, Michigan, and online! See the list of more than 100 interdisciplinary symposia, workshops, and other sessions, and start planning your submission now.


The Senate Environment and Public Works Committee held a hearing this week (watch recording) on the Recovering America's Wildlife Act, which generated positive discussion and media interest. Read the testimony submitted by AFS and The Wildlife Society and build on this momentum by calling or writing your Senators or Representative today. Find out how here!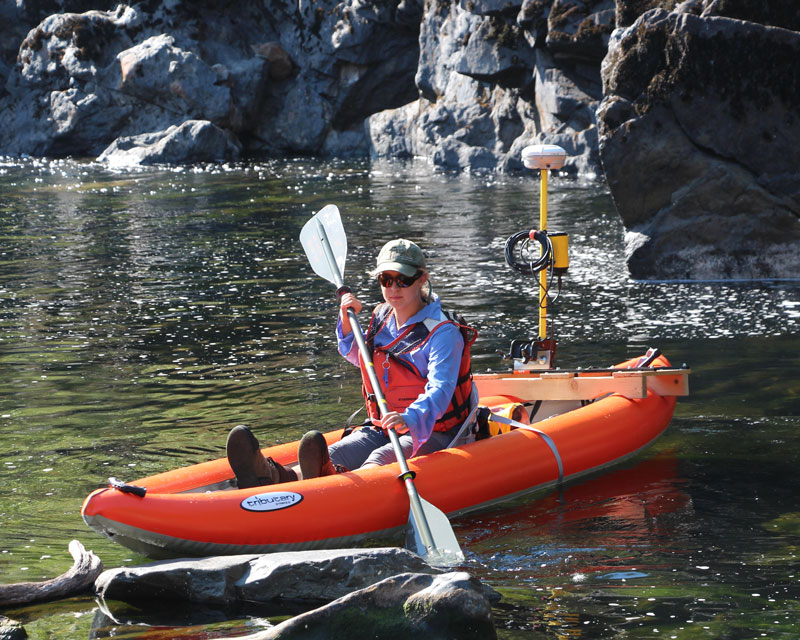 Photo credit: Lee Harrison
High-resolution remote sensing and habitat modeling enables a detailed account of dynamic habitat capacity for salmon and steelhead above impassable dams. This gives insights into prospect for successful reintroduction. Thermal regimes in a relatively wild and pristine river system, the upper Merced River and its South Fork, appear too warm for reintroduction of existing stocks of spring-run Chinook Salmon. However, the regulated flow regime of the upper Tuolumne River appears to generate an anthropogenic thermal refugium suitable for reintroduction of spring-run Chinook Salmon in the central Sierra Nevada of California.
Petroleum platforms provide high-relief reef habitat in several ocean basins and are important to fishes and fishers alike. To determine which variables were important for shaping platform-associated fish assemblages on a basin-wide scale in the U.S. Gulf of Mexico, the authors of this paper employed optic and acoustic methods to measure fish distribution (geographic and water-column), abundance, biomass, density, size, diversity, and richness at 54 platforms.
In this paper, the authors validated the performance of two types of predation sensors on acoustic telemetry transmitters in a combined field and laboratory study design using juvenile Atlantic Salmon Salmo salar and a predator large Brown Trout S. trutta. One tag model was outfitted with an acid-sensitive predation sensor, and the other was equipped with a tilt-based orientation sensor.
The AFS family is very saddened about the untimely loss of Dr. Tom Kwak, Leader of the USGS North Carolina Cooperative Fish and Wildlife Research Unit. Tom passed away suddenly and unexpectedly on November 19. Tom was Past President of the AFS Southern Division and previously served as president of the Education Section and the North Carolina Chapter.
Hutton Scholar applications for Summer 2022 open on December 15! The Hutton Program is a summer internship program for high school students to engage and inspire the next, more diverse, generation of fisheries professionals. Please spread the word - applications are due by February 15, 2022.
We are still in need of volunteers for a few important committees: Co-Chair of the Awards Committee, Chair of the Continuing Education Committee, and Chair and members of the Publications Committee.
Renew now to continue enjoying online journals access, Fisheries magazine, discounts on books, and free monthly webinars. Current AFS members can renew online by logging into their account. Questions regarding login can be sent to

[email protected]

.
By popular request, we've added new items with our new logo in our online apparel store.
RESOURCES
CAREERS:
For the latest JOBS
postings from around the U.S. and Canada