Opening Plenary - The Chesapeake Bay
3:00 - 5:00 pm EST, Holiday Ballroom, Hilton, and livestreamed on Attendee Hub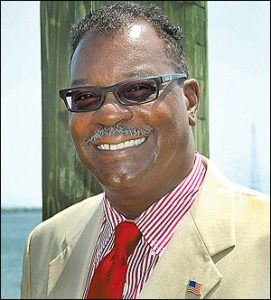 Vincent O. Leggett
Founder & President
Blacks of the Chesapeake Foundation


The Chesapeake Bay Through Ebon
y Eyes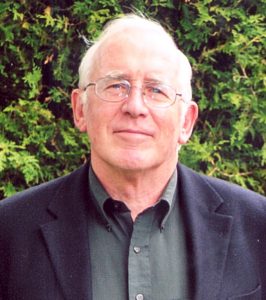 Vic Kennedy
Professor Emeritus
University of Maryland Center for Environmental Science


Shifting Baselines in the Chesapeake Bay: A Brief Introduction
Virtual Presentation Availability
Please note that due to technical difficulties with the Cvent platform, we are still uploading and attaching recordings for some presentations. We thank you for your patience!
Fall Back
Remember the Daylight Saving Time ends at 2 a.m. Sunday morning, so enjoy an extra hour of sleep.
Spawning Run Bus
Spawning Run and Carcass Crawl participants, please meet the bus to Middle Branch Park at 6:40 am outside the Hilton.
Sunday Award Presentations
Presented during the Plenary Session at 3:00 pm EST in the Holiday Ballroom, Hilton, and livestreamed on the Attendee Hub.
Emerging Leaders Mentorship Award
Brian Gallagher, Dan Mosier, Christina Murphy, Kaylyn Zipp
William R. Mote Fisheries Fellowship Award
Erica Ferrer, Ph.D. recipient
President's Fisheries Conservation Awards
MDMR Tails n' Scales Recreational Reporting Program (Matthew Hill)
Carl R. Sullivan Fishery Conservation Award
Fisheries Conservation Foundation (David Philipp and Julie Claussen)
Sunday Business Meetings
9:00 AM - 12:00 PM: Fisheries Administration Section Business Meeting & Fisheries Management Section Business Meeting, University 3 (Marriott)
1:00 PM - 2:00 PM: Socioeconomic Section Business Meeting, Harbor 2 (Marriott)
1:30 PM - 3:30 PM: AFS Journal Editorial Board Meeting, B&O Room (Marriott) (invitation only)
5:00 PM - 6:30 PM: Fish Habitat Section Meeting, Ruth (Hilton)
A large number of symposia this year deal with climate change effects on fisheries and aquatic resources. Find a full list of them here.
Featured Symposia
Fishery Dependent Observing and Monitoring, Stadium 3, Marriott, 8 am (also includes 3 virtual talks, 1 virtual poster, and 1 in-person poster)
Inland Fishes and Fisheries with a Global Change, Latrobe, Hilton, 8 am (also includes 5 virtual talks and 1 in-person poster)
Scale V.2021: Choosing & Matching Scales for Aquatic Field Data: Status, Options, and Knowledge Gaps, Staadium1, Marriott, 8 am (also includes 10 virtual talks)
Growing Fisheries Research and Management through Angler Engagement, University 1, Marriott, 8 am (also includes 1 virtual talk)
Climate Change Effects on Fish and Fisheries: Understanding Forecasting, and Communicating Impacts, Promenade, Marriott, 8 am (also includes 10 virtual talks and 2 in-person posters)
Advances in Life History and Environmental Reconstruction Using Biogenetic Structures from Organisms, Peale A, Hilton, 8 am (also includes 11 virtual talks and 3 in-person posters)
Standardizing Recreational Fisheries Data Collection Applications, Stadium 1, Marriott, 1 pm (also includes 2 virtual talks)
Influence of Habitat, Land-Use, Infectious Agents, Environmental Stressors on Smallmouth Bass Populations, Latrobe, Hilton, 1 pm (also includes 6 virtual talks)
GatherTown
Come spend some time in between sessions with colleagues and new friends on

Gather.Town.

We've designed an exclusive space for registrants to take advantage of during the meeting with scheduled gatherings through the conference. Join us for an online orientation on Saturday - the password is VIRTUAL2021.
Welcome and Orientation 12:00 – 1:00 p.m.
Trade Show & Poster Networking Event
The Center for Fisheries Technology and Collaboration (CFTC) Exhibits and Poster Networking Event offers the opportunity to network over appetizers and beverages with our exhibitors and poster presenters. Don't miss more than two dozen exhibits from AFS Units celebrating the 150-year history of the Society.

6:00 - 7:30 pm, Key Ballroom, Hilton
Student Events
Student Activities Fundraiser: 7:00 - 9:30 PM @ Pratt Street Ale House (206 W Pratt St). Come eat, drink, and be merry after the Tradeshow and Poster Social - Pratt Street Ale House will donate a portion of the money spent to fund 2022 Annual Meeting student activities!
Events for student attendees
Careers in Fisheries Roundtable (in-person): 1:30 - 3:00 PM , Marriott Grand Ballroom
Student and Early Career Professional Subsection Workshop "Futures in Fisheries": 10:00 AM - 1:00 PM, Marriott University 2
Welcome, HBCU Students!
Undergraduate and graduate students from local historically Black colleges and universities (HBCUs) and minority-serving institutions (MSIs) have been invited to spend a special day at the Annual Meeting, meeting fisheries professionals, attending scientific presentations, and participating in workshops with AFS students and professionals. Please help us make them feel welcome!
#SundayFishSketch
If you're on Twitter, please check out this weekend's #SundayFishSketch, featuring fish of the Chesapeake Bay and Mid-Atlantic. Add the hashtag #AFS151 and we will retweet. Thanks,

Rene P. Martin (

@Lampichthys)!