The Value-Proposition Challenge of AFS
The Value-Proposition Challenge of AFS
by Doug Austen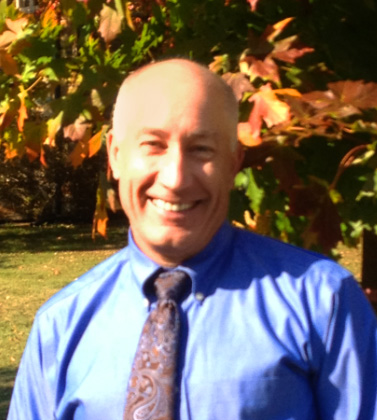 It has come up time and again during discussions with members, former members, and prospective members of AFS.  It's also the truth that more than a few people have approached me somewhat sheepishly over the past couple of months to let me know that their membership has lagged, maybe even for the past couple of years.  They admit that it just sort of happened.  No real reason, not a protest, not a position that AFS has taken that they object to.  No other reason than the troubling issue of a membership in AFS not being seen as a positive value-proposition.  Just to be honest with you, I'm guilty of this as well.  While working in an administrative role several years ago, I simply didn't have time to read the journals, wasn't able to make the meetings, and found little of interest to entice me to put my credit card to work.  I let my membership slip.  Somewhat embarrassing, yes, but also far too familiar given the stories that have been shared with me.  So what gives?  How do we make the mental math work out so that AFS regains its role as an important part of the lives of fisheries and aquatic conservation professionals?  I need your help in better understanding this as we go about addressing this challenge.  Here are some observations, data and thoughts to get the conversation started.  Please check out my LinkedIn page and the AFS Facebook page to get more information and provide your thoughts and comments.
The membership numbers tell part of the story.  For the past 10 years or so we've varied from a little over 7,000 to slightly over 9,000 members.   To a certain extent, this fluctuation appears to be linked to annual meeting size.  With Seattle in 2011, our largest meeting, we also experienced our largest membership bump.  Prior to that, relatively small meetings in Nashville and Pittsburgh were associated with membership numbers in the 7,000's.  So one of the problems is our inability to retain these members.  Individuals appreciate the annual meetings, but don't see a long-term value in membership during the intervening years.
It's important to realize that we're not alone in experiencing this challenge.  Scientific societies and social organizations, as a whole, are needing to address a changing constituency that is constantly re-evaluating membership, finding ways to connect with each other that simply were not available in the past, and accessing needed information in a variety of ways that don't depend on the professional society or trade association.  In fact, far too often it's the trade association or scientific society that is the last to recognize these shifts and they are then caught flat-footed.
Let's explore two issues.  The first is member acquisition of information relevant to successfully accomplishing their job, clearly a fundamental role of AFS.  This could be a fishery management biologist working in a state agency field office, graduate student developing a thesis, faculty members working on a proposal or any one of a number of other AFS member profiles.  We certainly hope that AFS is a primary source of providing you the information needed to make the resource decisions of importance to you.  This can be in the traditional form of our six journals, more than 180 books, conferences, continuing education course, or other means.  We certainly also know that the tools for searching, obtaining, sharing and conveying this information is changing and there are more options out there than ever before.  What we don't know is how well AFS is doing in meeting these changing needs.  Is it the right information, packaged to meet the needs of a varied constituency, and delivered using the methods that you desire?  AFS works with phenomenal publishing partners to put out our journals and they are constantly evaluating the journal market place and technology to find new approaches.    However, I doubt that they wake up in the morning concerned about ensuring that a district fisheries management biologist has access to the right information being delivered in the most effective way to help fully understand the best science available and apply it to his fisheries management challenge.   AFS needs to be doing that.  AFS needs to be the solution to that challenge, and many more that our members face as they go about the business of fisheries management and aquatic conservation.  We'll be asking you how to best meet these needs and would greatly appreciate your thoughts on how to better address this problem.
The second challenge is the role of AFS in developing members as professionals.  Jim Martin, Conservation Director for Pure Fishing and former fisheries chief for Oregon, puts this challenge quite clearly.  He asks, "Who is going to be the best advocate for your professional growth?"  The answer is generally not the agency that you work for (although some do a great job with this).  The agencies are often already stretched thin and overwhelmed in dealing with the immediate resource management challenges, pressing budget issues, and politics of survival that too frequently put staff development at the bottom of the priority list.  The answer to Jim's challenge, of course, is that each person needs to take this on as an individual responsibility; we each own our own future.
It is the professional society, AFS in our case, that can and should be a primary source of advice, content, training, mentorship, and leadership development that will help each member grow as a professional.  How are we doing with this?  What more can be done and how should AFS, at all levels, help meet this critical need?  Let's figure out better answers to these questions and evolve AFS in a dynamic and responsive way to meet these needs.