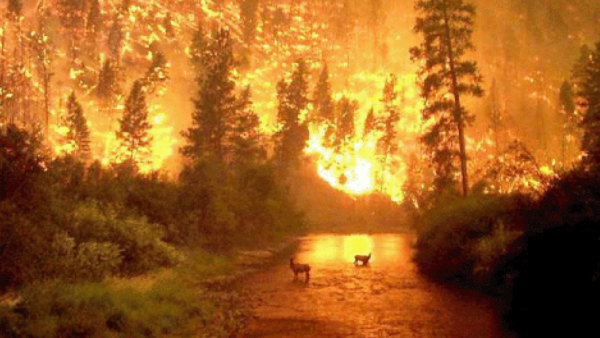 Author Jesse Trushenski, Photo credit John McColgan, U.S. Forest Service
Forest fires – particularly megafires – destroy lives, land, and wildlife, but what about the fish? Think wildfires and fisheries aren't connected?  Think again.  Here are just a few ways that wildfires can affect aquatic communities.
Want to know more?  Contact American Fisheries Society members: Steve Midway (email: stevemidway@gmail.com) or Jesse TrushenskI (email: saluski@siu.edu).
Also, don't miss the AFS 2014 Quebec Annual Meeting Symposia: Fire Management and Aquatic Systems: Past, Present, and Future by Rebecca Flitcroft and Jeffrey Falke!
There's more to read: http://thefisheriesblog.com/2013/06/24/fish-fry-forest-fires-and-stream-fish