Fisheries Newsletter News Bits – Mysterious Aquatic Blob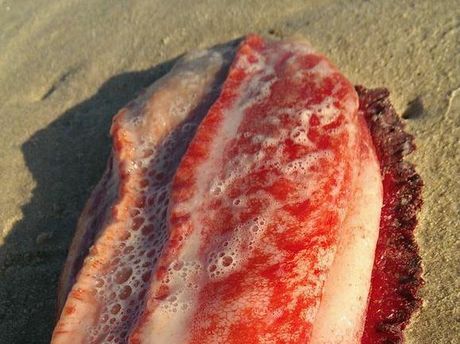 Mysterious, Unidentified Red Blob? Is it a Sea Slug?
A mysterious aquatic creature has washed up on the shore at Mudjimba Beach in the Sunshine Coast of Australia.It is unclear what the creature is and has caused much speculation on Twitter. The creature is bright red, has no eyes, mouth or limbs and feels spongy like a jellyfish. Click more to read about this mysterious blob.