Fisheries Newsletter News Bits – Higgins Eye Pearly Mussels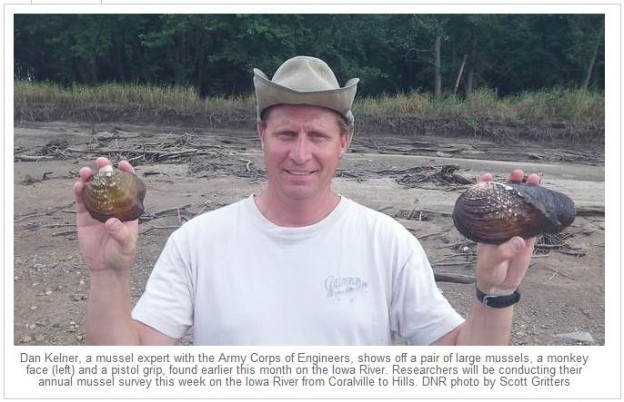 Researchers confirmed last year that the federally endangered Higgins eye pearly mussel is reproducing naturally in the Wapsipinicon River below Central City.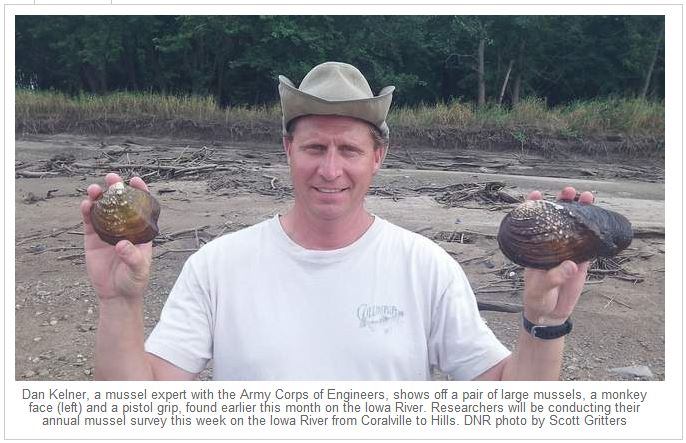 ……
"We found adults in the Iowa in 2011 and this year we are hoping to find their offspring," said Department of Natural Resources fisheries research biologist Scott Gritters, the state's mussel recovery coordinator.
Using a technique known as pollywogging, which consists of crawling along a stream bed and probing the bottom with gloved hands, dozens of biologists and volunteers will search the Iowa River for mussels from Coralville to Hills.
"Finding young Higgins eyes in the river would prove they are reproducing — a milestone in our efforts to establish sustainable colonies in the state's interior rivers," Gritters said.  Read more about the Pearly Mussels in this Gazette article.