The 2014 award committee for the Emmeline Moore Prize has extended the nomination period for this year's award to Friday, May 16th, 2014. Please see award details and nomination instructions below. The Emmeline Moore Prize honors those who have played a leading role in increasing opportunities for female and minority fisheries students and professionals. If you know someone that would make a great candidate for this award, please send your nomination package to the award chair Lonnie Gonsalves (lonnie.gonsalves@noaa.gov). The winner of the prize will receive notification in June and will be officially honored at the 144th Annual Meeting of AFS in Quebec City.
Thank you all for your continued interest in promoting diversity and equal opportunity within AFS!
Sincerely,
2014 Emmeline Moore Prize Committee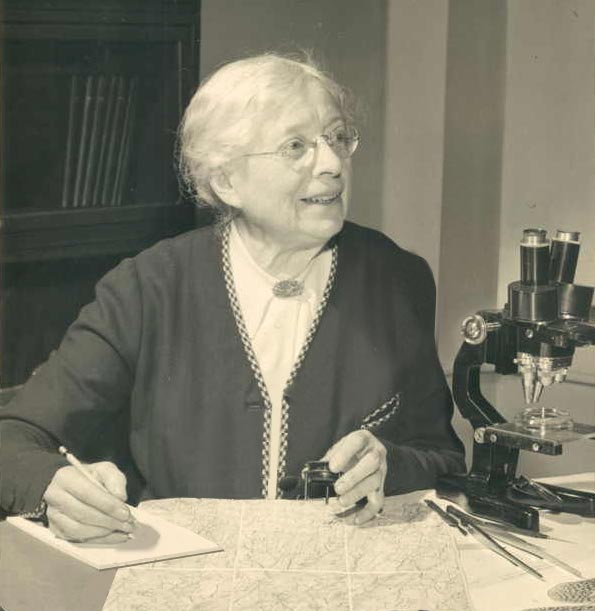 Award Description and Nomination Instructions:
The American Fisheries Society (AFS) has established a career achievement award, named after the first female AFS president, Emmeline Moore (1927-1928), to recognize efforts of an individual member in the promotion of demographic diversity in the society.  This award will be presented to an individual who demonstrates strong commitment and exemplary service to ensuring equal opportunity access to higher education in fisheries and/or professional development in the broad range of fisheries science disciplines.  Qualified nominees must exhibit clear evidence of service and commitment to diversity initiatives, including a strong research or fisheries management leadership background, public understanding of diversity issues, technical and popular writing, and inspirational leadership.  Candidates should also have enunciated principles that lead to greater involvement of under-represented groups in fisheries science, education, research or management. Nominees for the award are restricted to AFS members.  A nomination package should include a detailed letter of support (maximum three pages) describing the nominee's accomplishments and including evidence of involvement in diversity initiatives given the criteria noted above.  The main letter of nomination can be supported through several signatures or up to three additional letters of support can be submitted.  Please include in the nomination letter, the nominee's title and full contact information (i.e. address, e-mail, phone etc.) to complete the package. Nominations should be submitted electronically by pdf attachment to an email.
~~~~~~~~~~~~~~~~~~~~~~~
Equal Opportunities Section
American Fisheries Society