EIFAAC Symposium on Recreational Fisheries
Managing freshwater recreational fisheries in an era of change
Lillehammer, Norway, 15-17 June 2015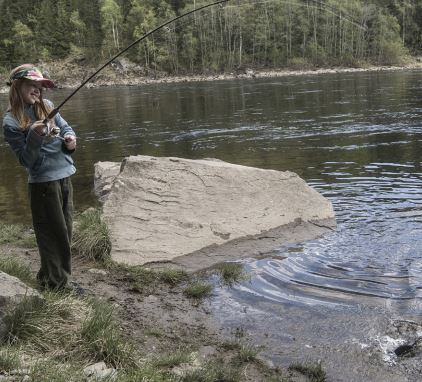 Program outline
What is happening to recreational fisheries?
How can the sector adapt and improve its importance and sustainability in an era of change?
The Symposium aims to provide a forum for exchange of management practices, research and activities among stakeholders in recreational fisheries from all of Europe as well as from other
regions.
The program will be multidisciplinary and should attract managers, NGOs, fishing tourism and tackle trade businesses and researchers.
Symposium Themes:
Dynamics of recreational fisheries
How and why is recreational fishing important relative to other uses and ecological services of freshwater ecosystems
Management challenges in freshwater recreational fisheries
Deadline for session proposals: 1st December 2014
Deadline for abstract proposals: 10th January 2015
More info on symposium webpage:
www.miljodirektoratet.no/eifaac2015
Venue: Radisson Blu Lillehammer Hotel (www.radissonblu.com/hotel-lillehammer).
The conference hotel is located in the city of Lillehammer, Norway. Lillehammer is a convenient two-hour train trip north of Oslo Airport Gardermoen.
Contact person regarding the topical/scientific program: Dr Øystein Aas, oystein.aas@nina.no
Practical questions: See website for contact person.
Conference fee: TBD. See webpage.