TOC
• AFS Announcements
• Meeting News
• Publications
• From the Job Board
• Calls for Nominations and Papers
• Policy / Advocacy / Law
• Spotlight on Members
• Young Professional / Student News
• News Briefs
• Studies
• Calendar
Vote Notification: Voting Now Open for Proposed Constitution and Rules Changes
It is our members' turn to vote on two sets of changes to the AFS Constitution and Rules. The two items have been approved by the AFS Governing Board and circulated to the membership for a 30-day review and comment period. No comments of any substance were received and now it is time for the vote. For each of the two items, you will use the Survey Monkey link sent to you by email to vote Approve/Not Approve/Abstention/Reopen Discussion.
The vote will be open for 30 days and close on April 3, 2016.
Q&A with the Candidates
We asked the TOUGH questions. Click here for their responses: Scott Bonar and Gary Whelan.
Look for Instructions on how to vote in your inbox in April!
Voting opens on April 11 and closes on May 15.
AFS/TWS Memorandum of Understanding with USGS Coop Units and USFWS
The American Fisheries Society (AFS) and The Wildlife Society (TWS) recently signed a memorandum of understanding with the U.S. Geological Survey Cooperative Research Units (CRU) and the U.S. Fish and Wildlife Service (USFWS). The purpose of the MOU is to: Develop and exchange biological information for natural resource managers; Encourage, promote, and increase scientific professionalism and excellence among USFWS, TWS, …
2015 Memberships Now Expired
If you have not renewed for 2016, your membership has now expired and you will have to rejoin in order to access member features on the website, buy AFS books at a discount, and register for the Annual Meeting at the member rate. Log in to your account to renew today!
Online registration will open the week of April 11.
Calls for Nominations and Papers
AFS CARS: Legends of Canadian Fisheries Science and Management
The Canadian Aquatic Resources Section of AFS has launched a new recognition program called "Legends of Canadian Fisheries Science and Management". The goal of the program is to recognize the accomplishments of fisheries professionals in Canada. "Legends" will typically have completed (i.e., be retired) or be near the end of their professional career. "Legends" can also be recognized posthumously. Our purpose is not to recognize achievements of early career scientists or singular accomplishments – it is truly to recognize legendary figures in Canadian fisheries science and management.

Call for Nominations for IPBES
The Intergovernmental Platform on Biodiversity and Ecosystem Services (IPBES) is an independent intergovernmental body dedicated to bridging this knowledge gap to improve the use of science in decision making at all policy levels. IPBES is currently seeking experts in natural science, social science, policy, and/or indigenous and local knowledge systems to participate in two important processes addressing biodiversity and ecosystem services.
The ESA is seeking experts and fellows for the following processes:
A workshop to scope the thematic assessment of the

Sustainable Use of Biodiversity

.

IUCN Wetlands at Risk Book Project: Call for Papers
Wetlands at Risk: An open initiative and publication promoted by the Wetland Thematic Group members (CEM,UICN). Objective: To bring awareness about most important wetlands under risk in different world regions portraying their status, problems and conflicts related to human impacts, discussing and proposing suitable management practices and solutions for their effective recovery and conservation. Regions will be considered according to IUCN …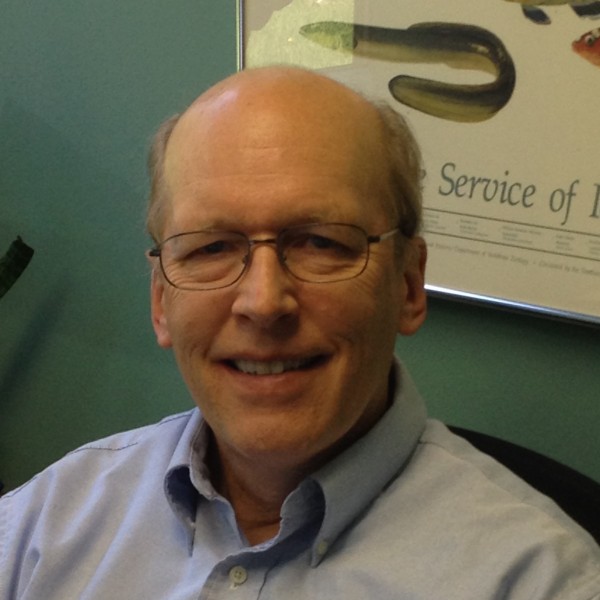 From the desk of the AFS Policy Director
(about Tom Bigford)
The AFS Policy Program continued its work related to two primary tasks: (1) developing fisheries and aquatic resource recommendations for the next presidential administration, and (2) evaluating our current approach to developing policy statements and influencing decisions by public and private sector leaders. Both topics are being discussed with our partners and will be on the agenda for the mid-year Governing Board meeting on April 6-7 in Potomac, Maryland. GB discussions will contribute directly to draft recommendations on both projects, and to dedicated sessions at our Annual Meeting in Kansas City in August.
The applications deadline for the 2016 AFS Policy Intern has been extended to April 15. Applicants must be undergraduates or recent graduates, AFS members, and available for 6-12 weeks this summer in our Bethesda, Maryland, office. Duties are to be determined but will likely involve the two priorities mentioned above and a continuation of the web research last year on graduate schools offering advanced degrees in fisheries fields. The work this year may focus on marine programs. Contact Taylor Pool for information – tpool@fisheries.org.
AFS Members Tyrell DeWeber and Tyler Wagner Honored by National Fish Habitat Partnership
In early March, the National Fish Habitat Partnership and the Habitat Section of the American Fisheries Society were honored to present Tyler Wagner and Tyrell DeWeber with the National Fish Habitat Award for Excellence in Scientific Achievement. DeWeber and Wagner (Penn State University) received the award for work on eastern Brook Trout habitat modeling. In 2015, they produced a number of peer-reviewed articles and …
Young Professional / Student News
STUDENTS: Are you interested in MAKING MONEY while attending this year's AFS Annual Meeting in Kansas City? The meeting organizers are looking for undergraduate and graduate students to work during the Annual Meeting – jobs such as AV, registration, and more! The rate of pay is $10.00/hour and is flexible based on your schedule. Please contact Greg Pitchford at Greg.Pitchford@mdc.mo.gov for questions and to sign up.

Dive into an ocean photographer's world
Somersaulting manta rays, dashing dolphins, swarming schools of fish and munching sharks inhabit a world beneath the ocean's surface that few get a chance to see. Conservation photographer Thomas Peschak visits incredible seascapes around the world, and his photos reveal these hidden ecosystems. "You can't love something and become a champion for it if you don't know it exists," he says. Join Peschak in a new, immersive TED Talk format as he shares his stunning work and his dream for a future of respectful coexistence with the ocean.

Photo credit: Thomas Paschal, Conservation photographer

Researchers Find Fish That Walks the Way Land Vertebrates Do
It's one of the most famous chapters in evolution, so familiar that it regularly inspires New Yorker cartoons: Some 375 million years ago, our ancestors emerged from the sea, evolving from swimming fish to vertebrates that walked on land. Scientists still puzzle over exactly how the transition from sea to land took place. For the most part, they've had to rely on information gleaned from fossils of some of the intermediate species. But now a team of researchers has found a remarkable parallel to one of evolution's signature events. In a cave in Thailand, they've discovered that a blind fish walks the way land vertebrates do. The waterfall-climbing cave fish, Cryptotora thamicola, has...Read more.
Photo credit: Danté Fenolio/Science Source
Green Lights Stop Sea Turtle Deaths
Illuminating fishing nets is a cost-effective means of dramatically reducing the number of sea turtles getting caught and dying unnecessarily, conservation biologists at the University of Exeter have found. Dr. Jeffrey Mangel, a Darwin Initiative research fellow based in Peru, and Professor Brendan Godley, from the Centre for Ecology and Conservation …
May 21, 2016 - 2nd World Fish Migration Day
May 23-27, 2016 - 7th World Fisheries Congress - Busan, South Korea
AFS May 23-27, 2016 - Planning & Executing Successful Rotenone & Antimycin Projects - USU, Logan, Utah
AFS June 12-16, 2016 - International Congress on the Biology of Fish - San Marcos, Texas
AFS June 19-23, 2016 - 40th Annual Larval Fish Conference - Solomons, Maryland
June 20-22, 2016 - Fish Passage Conference - University of Massachusetts, Amherst
July 6-10, 2016 - Joint Meeting Ichthyologists and Herpetologists - New Orleans, Louisiana
AFS August 21-25, 2016 - 146th AFS Annual Meeting - Kansas City, Missouri
August 24-25, 2016 - 3rd Annual International Conference on Fisheries and Aquaculture - Sri Lanka
October 2-6, 2016 -1st International Trout Congress - Bozeman, Montana
October 23-27, 2016 - Aquatic Resources Education Association Biennial Conference - Shepherdstown, West Virginia
November 10-12, 2016 - 2nd International Congress on Applied Ichthyology and Aquatic Environment - Mesolonghi, Greece
December 6-7, 2016 - Flatfish Biology Conference - Westbrook, Connecticut
December 10-15, 2016 - Restore America's Estuaries and The Coastal Society: 2016 Summit: Our Coasts, Our Future, Our Choice - New Orleans, Louisiana

Newsletter Editors
Sarah Harrison
Beth Beard